How Intel® Optane™ Technology Enhances Cloud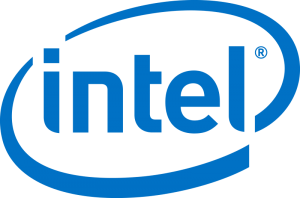 Here at UKFast, we've recently rolled out Intel Optane data centre SSDs across multiple areas of the business. This technology is not only boosting performance across cloud but changing the way IT services are delivered – exciting, right?
What is Optane?
Optane is Intel's next generation solid state storage technology. It provides radically faster and more consistent read/write speeds and up to 100x the durability of standard flash technologies. As well as enterprise-class SSDs, it's powering a whole new class of persistent memory DIMM. Combining RAM-like performance with the affordability and capacity of flash, Optane is a real breakthrough for data-intensive applications.
Enhancing performance
Someone who is especially excited about this technology is our own Director of Enterprise Technologies, Dr Chris Folkerd.
Chris said: "We use CommVault as our main backup platform and when that's ingesting data there's a huge amount of disk I/O in the deduplication area. So what we've done is place the deduplication database on Optane. The performance improvements have been dramatic thanks to Optane's faster write speeds and latency reductions."
Having built confidence in Optane through its implementation in backup, Chris has rolled it into the caching tier of our own UKFast journaling databases. He explains:
"They're write-intensive and Optane has a much greater write endurance than SSDs. Caching destroys SSDs. We can go through an SSD in less than two months, but the Optane drives are much more stable."
According to Chris, not only is this reducing cost and maintenance burdens, but it means we can ramp up delivery of vSAN services during 2018 and into 2019. The increased performance of Optane means that data doesn't have to be held for so long in the cache tier. We can use smaller drives, enabling us to scale up without a huge hardware investment.
Powering new services
Intel's latest family of enterprise-grade processors Xeon Scalable and Optane are also helping us to power new high-tier hosted SQL services and move into a higher performance space.
Chris said: "It enables us to have a more diverse range of product offerings. Before, if you wanted to get the level of IOPS you can get with Optane, it would have meant investing in a much larger SSD installation. Whereas now that can be consolidated down. You're not spending more money to get space you don't need just to get the IOPS that you do."
"It gives us a much broader product portfolio for the same price point, so we can do a lot more on the high performance side that would either have been out of reach for our customers from a cost perspective, or that would have been very challenging to implement technologically."
"You're future-proofing a lot of what you do with storage. Looking at the roadmaps for other companies there isn't going to be anything that's as quick as this for a significant amount of time. So the overall investment in the switch to Optane isn't that big for all the benefit you get from it and from the longevity of the platform."