Catch Up With Cloud UK Live 2019: Live Blog
Cloud UK Live 2019 was an incredible event! But don't just take our word for it, read the events as they unfolded and gain expert insight into the world of cloud…
19th March 09.30. Welcome
UKFast's Director of People Development Arlene Bulfin welcomes our guests to Cloud UK Live.

19th March 09:46. The first talk of the day
Keynote speaker Inma Martinez takes to the stage to give the first talk of the day. How can businesses adapt to new big data requirements in 2019? Let's find out.

19th March 09:50. Inma Martinez:
"The objects around us are delivering the data they always have, but it is only now we can start to extract the value."
19th March 09:56. Inma Martinez:
"The whole AI panorama is moving towards the ethical part of automation. And all these technologies need to extract data from a place like the cloud."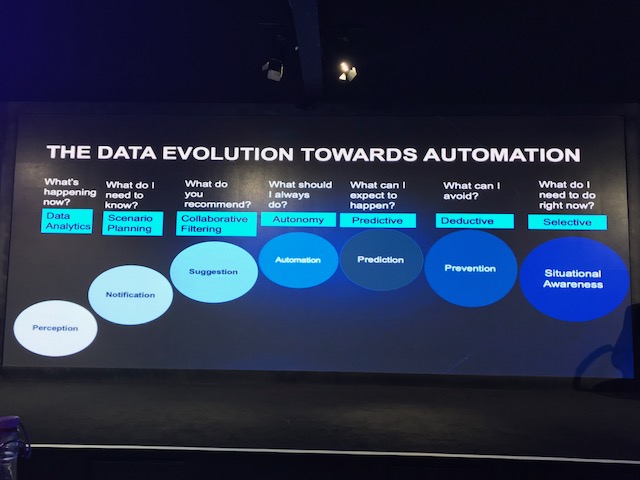 19th March 10:01. Inma: Cloud is the future
"Cloud totally adjusts to your workloads. It's that bespoke characteristic that allows small companies to grow with cloud. This adaptability is why cloud is the future.
"When your business inevitably grows, you want to be able to take advantage of everything cloud and cloud providers can offer, for example help with compliance. You will never be able to develop such knowledge in-house,"
19th March 10:06. Inma:
"You can't let your company burst and then start thinking about how you are going to manage your infrastructure. You need to think about it now – it's a mindset.
"For me, cloud is adaptive to what we need and once your business is using the cloud you can go anywhere."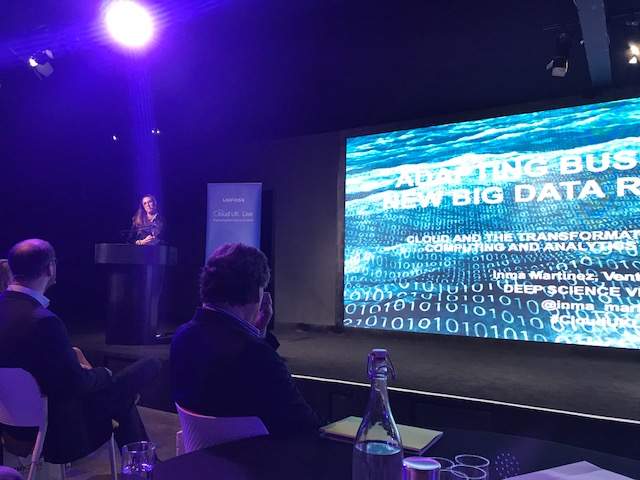 19th March 10:07. Our next speaker…
UKFast's Director of Enterprise Technologies Chris Folkerd is here to talk about performance optimisation in the cloud.

19th March 10:11.The features of each type of cloud: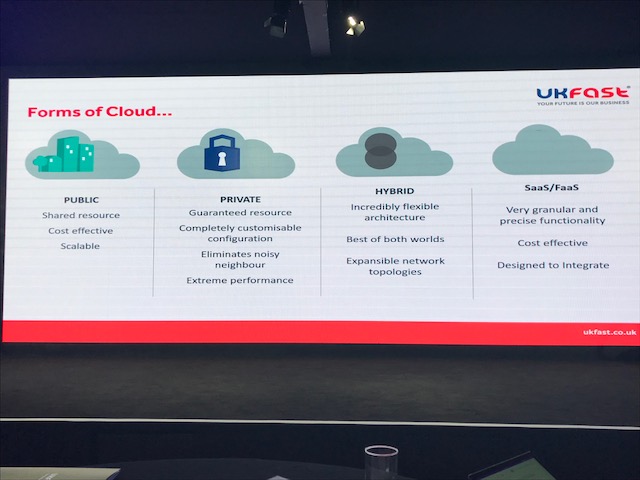 19th March 10:15. Chris: Not all clouds are created equal
"You need to think about a few things to adopt the correct cloud:
Is the feature set exactly what you want?
Is the cost right for your business?
Regulatory compliance: Does the provider hold the necessary certifications needed for your business data?
Are they providing solutions that are technologically compatible with your offering?"
19th March 10:19. Chris on multicloud
"It used to be you just went to one provider for your cloud. But with so many services out there's its not the case anymore – you can pick and choose.
"But you need to think about how your different solutions compliment each other, and where your data is ending up – is it going to be that your data is held in three different continents? "
19th March 10:27. Our first panel of the day!
Chris Folkerd is joined by MD of ClearCloud Matt Bibby and UKFast Solutions Architect Anthony Holland to discuss the world of cloud.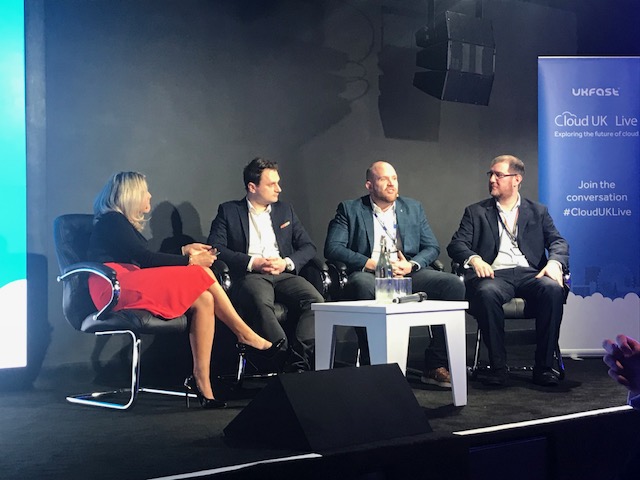 19th March 10:31. Anthony on scalability
"If you're an eCommerce business, you're going to experience busy periods and spikes in users to your site. Cloud gives you the opportunity to scale predicatively for known spikes e.g. Black Friday, but also automatically for unexpected spikes."
19th March 10:33. Chris and collaboration
"Not all clouds do all things. As a provider it's about working with everyone to make sure you can offer the customer the best service and meet their needs."
19th March 10:45. Matt and cloud trends
"We're seeing that cloud has matured to a point now where big players are starting to put their business critical data in the cloud.
"We're also seeing the growth of consuming everything as a service – infrastructure, software, functions etc. so you can just consume technology and not worry about the infrastructure."
19th March 11:13. The power of data
James Greenham, Director of Service Providers, Alliances and OEM at Hewlett Packard Enterprise is welcomed to the stage to talk about the power of data.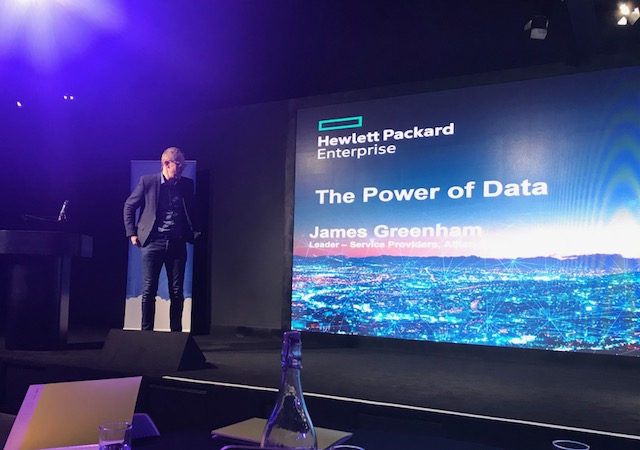 19th March 11:15. James Greenham:
"Everything we do now captures data. Being able to capture data and analyse it in real time is improving the way we work and live, in business, healthcare and society."
19th March 11:26. James:
"In order to provide apps, you need data and access to it and this needs to be seamless and uninterrupted. There are a lot of things that interrupt data so it's important that not only your infrastructure is right but also how you manage that."
19th March 11:32. Thank you to HPE
Thank you so much to our sponsors HPE for this fantastic talk on how data is powering businesses and our lives for the better, from healthcare to autonomous cars.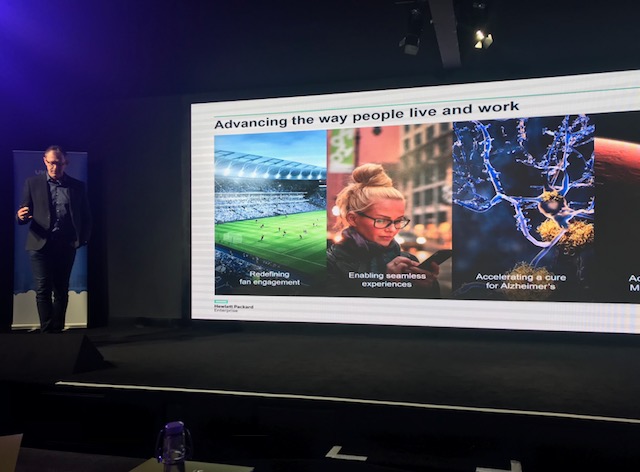 19th March 11:35. Workshops with Intel
We're hearing next from Justin Wheeler, Storage Solutions Architect at Intel.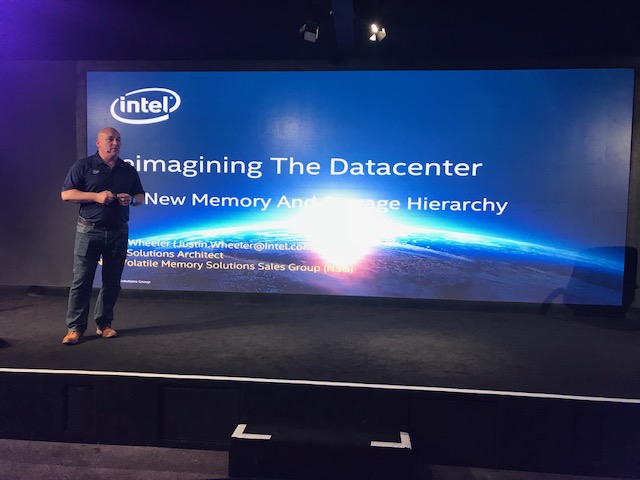 19th March 11:37. Justin:
Three steps to a complete re-imagining of data centre memory and storage:
DEPLOY
OPTIMISE
EVOLVE
19th March 11:45. Intel® Optane™ memory with Justin: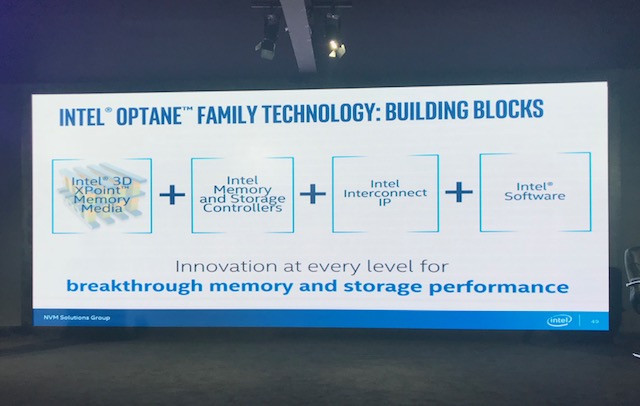 19th March 11:59. Time for one-to-one cloud labs
The guests are settling into their one-to-one cloud labs with solutions architects, talking through their business' requirements and finding their perfect cloud.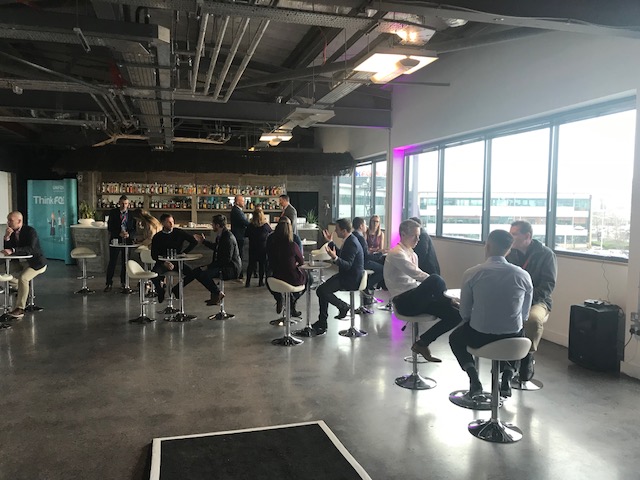 19th March 12:00. Final speaker is up soon…
We can't believe the morning is nearly over, but don't worry we've got one guest talk left before we sign off for the day. Secarma's Matt Summers will be joining us shortly for a cybersecurity workshop.
19th March 12:29. The final talk of the day!
Matt Summers; Chief Technical Officer at cybersecurity firm Secarma is here to give us the final talk of the day on security in the cloud.

19th March 12:34. Matt: We need to understand the wider implications
"We're not understanding the implications of cloud technology. As security professionals we advise strong hygiene but often this falls on deaf ears. Cybersecurity is still a problem in business."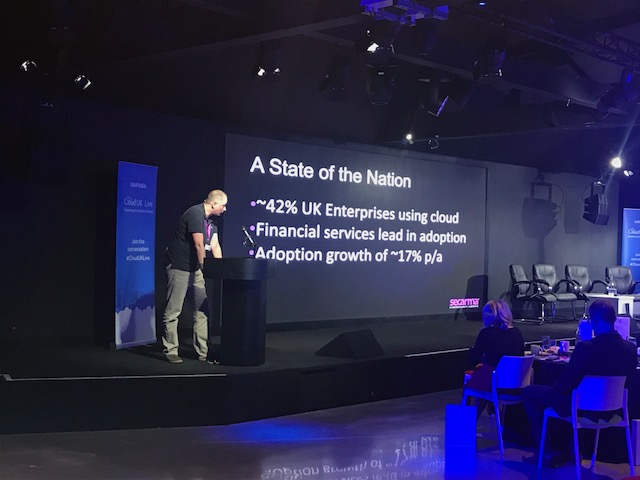 19th March 12:40. Matt: We're still getting security wrong
When we talk of security, often we talk about products and controls and I think we're still getting this wrong.
Why?
We generally consider those breached to be at fault, equally or more so than the adversary
We don't openly talk about breaches, they're kept in the board room
There's little in the way of metrics and efficacy of security measures
We continue to take on new tech without considering its impact
19th March 12:42. Software-defined perimeters are the future
"The reach of business is bigger than ever, so we're seeing a rise in adversaries targeting third parties rather than the original target, as these are often the most vulnerable."
19th March 12:45. What can we do?
Culture: We need to change the mindset that if we do something wrong, we need to be ashamed and hide it. Security is also a company-wide issue, and not one that concerns just one person.
Hygiene: Use checklists like CIS security controls and implement security solutions.
Educate: Cloud is continuing to grow and education is incredibly important now and in the future.
19th March 12:46. That's a wrap!
Now for a fantastic lunch and a chance to network! Thank you so much for tuning into this live blog – we hope you enjoyed it as much as we did!