UKFast Updates: New features for eCloud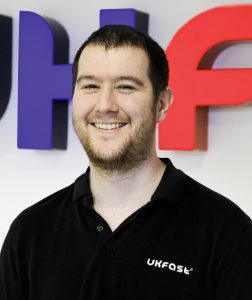 In today's blog we're sharing some exciting eCloud updates and explaining how they help you make the most out of your eCloud platform. And who better to get us up to speed than UKFast Director of Enterprise Technologies Dr Chris Folkerd?
Over to you, Chris.
*
Firstly, I can say it's going to be an exciting year for product development here at UKFast. Last year was about getting the framework of eCloud to a point where we could really develop quickly. This year is all about pushing out new features and new capabilities for customers so you can get the best out of your solution.
Here are the updates you need to know about:
UKFast APIs
The first thing we did this year was announce our API-first strategy. Every product from now on will be built by creating an API first and then we can use that API to develop, test and eventually deploy it.
Each product will have an API with the full feature set. This means we can address the needs of customers who like to get hands-on with their platform, as well as those who want to do things programmatically.
Terraform providers
API-first really starts a push towards infrastructure as code (IaC) – a big buzzword in the current digital landscape. The infrastructure as a service we provide is already designed to be easy to consume. However, there's a big trend in the tech industry right now where people are building systems and not particularly caring about the infrastructure. They just want to fill out a file, say what they need and have it built for them.
To meet this need we've launched a terraform provider. This is software that can automatically deploy things for you and which speaks eCloud's language. With it, you can use terraform to provision our platform automatically and gain greater control over it.
One-click apps
One-click apps is going live in the next couple of weeks. It's there to provide customers with a really quick way of deploying popular applications.
Often, the infrastructure is provided automatically but then you've got to build your app stack on top of that. One-click apps abstracts that away. So, if you want web applications like Plesk, cPanel and certain database services deployed, we'll have a marketplace that allows you to easily deploy them into your environment. The one-click apps feature will be ever-expanding as we add more and more pieces of software to it.
VM encryption
In the next few weeks we also have encrypted VMs going live. This feature combines VMware technology with a centralised, secure key management system. This means your VMs will be encrypted from the ground up to give more assurance to the security of your data and help you with PCI compliance.
High GPU
Finally, high GPU will be going live into our eCloud Burst environment very soon. eCloud GPU uses the latest  NVIDIA® Tesla® v100 cards. It's there for people who want to carry out CUDA-based compute. This includes things like AI and machine learning, computational fluid dynamics, graphic rendering and anything that needs really high-power, back-end maths crunching.
That's it for now! Stay tuned for more product updates coming soon.
With APIs now live for eCloud, DDoSX, SafeDNS and more, get started with UKFast APIs today.