6 Reasons Why You Need to Attend Cloud UK Live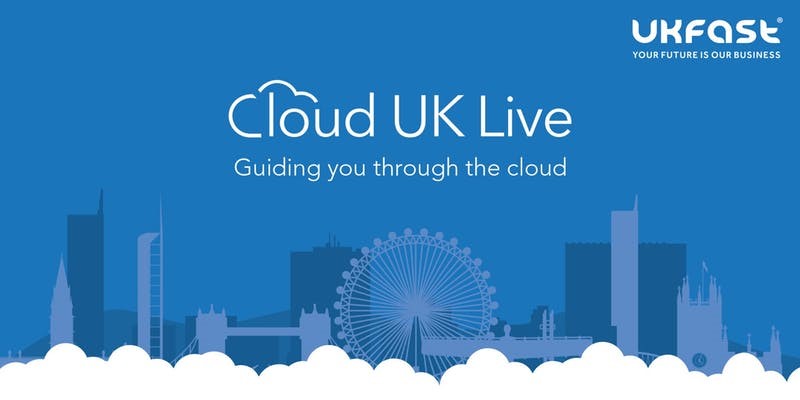 There's just one week left before Cloud UK Live 2019! And if you've not yet saved your seat, then don't worry as there are still a couple of spaces up for grabs (FREE when you use promotional code CLOUDFREE at checkout).
If you're still wondering whether this is the event for you, here are six great reasons why you should get involved.
1.       Expand your cloud knowledge with expert talks
It's not every day that you get the chance to hear from experts from different areas of the cloud industry. The morning will be jam-packed full of talks and panels, giving you all the information you need to harness the power of cloud.
Our guest speakers include:
KEYNOTE SPEAKER Inma Martinez, world-leading technologist and industry visionary
Dr Chris Folkerd, Director of Enterprise Technologies at UKFast
Matt Summers, cybersecurity expert at Secarma
Matt Bibby, Managing Director of ClearCloud
Arlene Bulfin, Director of People Development at UKFast
Speakers from HPE, VMware and Intel
2.       Get one-to-one help from cloud specialists
In one-to-one clinics at Cloud UK Live, our hosting specialists and solutions architects will build the perfect cloud for your business. We know that every business has unique hosting requirements, so it's crucial that your cloud solution is completely bespoke and suited to your needs.
This is also a fantastic opportunity to put your questions directly to the people who know the world of cloud inside and out.
3.       Learn how to keep your business safe
Not only does this event help you to better understand cloud technology, but it also provides the tools to help you keep your business safe. Matt Summers from cybersecurity firm Secarma will guide you through the most important steps to staying safe in the cloud.
Be sure to save your seat to hear crucial information and get the top tips for a secure 2019.
4.       Learn how to make the most of your data
Any business can collect data, but the most important part is knowing what to do with it.
In the Big Data and Analytics talk, we're exploring the different types of data that can be collected by your business. Continually reviewing your performance data is an incredibly important process and helps businesses drive growth. Learn exactly what data you need, and how you can maximise its potential to help your business improve.
5.       Great networking opportunities
Cloud UK Live brings together business people from all kinds of industries with one common goal: to share and expand their cloud knowledge. Network with like-minded people and make valuable connections to help grow your business in 2019.
6.       Two fantastic locations
Whether you're based in the North or the South, you can take part in Cloud UK Live! We'll be at UKFast Campus in Manchester on Tuesday 19th March, and The Shard in London on Wednesday 20th March.
Whatever the reason you choose to join us at Cloud UK Live, we can't wait to see you there!
Save your seat now and embrace cloud for 2019.
Join us at Cloud UK Live for FREE by using promo code CLOUDFREE at checkout.