Transform Children's Lives for World Book Day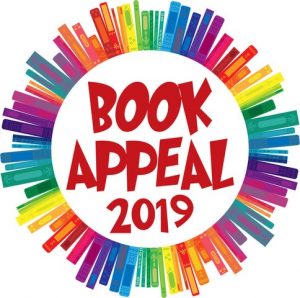 Today is World Book Day!  In the spirit of spreading love through words, we're here to tell you about Wood Street Mission's Book Appeal 2019.
All across the UK, low-income families struggle to afford books for their children. In addition, not all families have access to a nearby library, meaning access to books outside of school is limited.
Not only does this mean these children are at a huge disadvantage when it comes to developing their reading skills, but also that they miss out on the enjoyment that a good book brings.
For many, books are a form of escapism, especially for children with a vivid imagination. Reading can transport them anywhere – in this world or another – and we believe that every child deserves the chance to experience the wonder of reading.
Inspiring a love of books
Based in Manchester, Wood Street Mission currently runs school holiday book clubs to inspire a love of reading in children. The clubs also encourage families to read together and improve literacy skills.
It is this fantastic effort by the charity that is providing disadvantaged children across Manchester and Salford with the same chance to develop their literacy as more privileged children. As well as providing lunch and a safe space for families to enjoy, each event supplies a wide range of books for each child to choose from to take home.
How you can help
This year, we want to help Wood Street Mission ignite the love of books in as many children as possible. But to do this, we need everyone's help.
Here's three ways you can help transform lives through the Book Appeal 2019:
Donate a book or two
This year, instead of Easter eggs, Wood Street Mission is appealing for donations of brand new books for children aged 0-16 years old. The books will be used for their holiday book clubs and school roadshows.
Time
Wood Street Mission is always looking for volunteers to help out at the book clubs. You'll help to set up the venue, run activities and make sure children and families enjoy the event. You can find out more about volunteering here.
Donation drop-off points
You can drop off your brand new books at Wood Street Mission's headquarters: 26 Wood Street, Manchester, M3 3EF.
Alternatively, we'll be taking book donations right here at our UKFast drop-off point, 9.00am-5.00pm,  from Monday 11th March until Friday 8th April. You can find us at UKFast Campus, Birley Fields, Manchester, M15 5QJ.
Thank you so much to our fantastic UKFast community for getting involved with this wonderful cause and bringing the magic of books to disadvantaged children in Manchester.

Find out more about the incredible Wood Street Mission and how they're helping families in Manchester.