UKFast Product Updates: 2019 So Far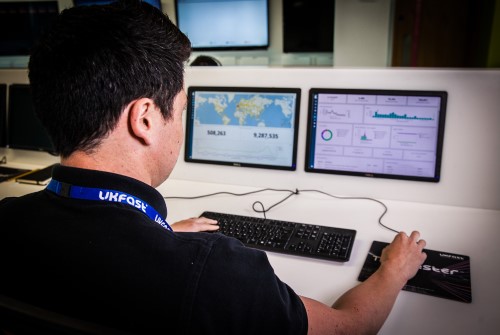 So far in 2019, we've introduced our new APIs to the world, launched the UKFast Developer Centre and made some great changes to our products.
We're always working hard behind the scenes to make our services even better for our clients and today we've got a few product updates to tell you about.
DDoSX API
Right now, our DDoSX API has 46 endpoints live and in the coming weeks we'll be continuing to release more.
What does this mean for you? Well, the DDoSX API allows you to integrate our DDoSX service with your own systems. So, instead of logging into MyUKFast and managing your DDoSX manually, you can integrate DDoSX management directly into your applications, providing a whole host of new possibilities. This provides a seamless option for programmatically managing DDoSX, especially at scale.
We provide access to virtually the entire DDoSX infrastructure via the API, so anything you can do through MyUKFast can be done via the API.
Threat Monitoring
Previously, only the administrator of your Threat Monitoring account received alerts when a threat was detected. But thanks to a new update, you can now add email addresses to your account to receive threat alerts. This is a great tool that makes your Threat Monitoring service more streamlined and convenient.
Threat Monitoring also now allows you to archive your vulnerability scans. This means that instead of having every one of your previous scans in the same list, you can archive the ones you no longer want, making it much more manageable.
That's all your product updates for now! Stay tuned in the coming weeks for more exciting innovations.