5 Reasons to Embrace Enterprise Cloud in 2019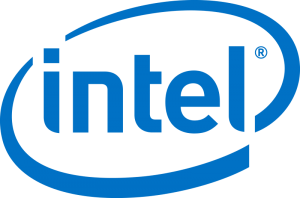 To explore exactly why businesses are planning to migrate to enterprise cloud in 2019, industry expert Raejeanne Skillern – Vice President of the Data Center Group and General Manager of the Cloud Service Provider Business at Intel – outlines five key advantages of cloud  adoption. 
*
Whether your organisation is migrating to the cloud for the first time or starting to embrace a hybrid cloud solution with a mix of on-premise storage, 2019 is the year to transform your enterprise.
If your company is only beginning to adopt cloud infrastructure, whether that's migrating infrastructure, applications, or services, then you have some catching up to do. In a recent survey, tech media company IDC found that nearly every organisation researched had, or is planning to have, at least a portion of their computing infrastructure within the cloud by 2020.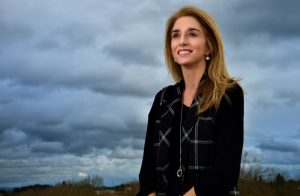 The upside, however, is that technology options have never been better. In its Service Provider Pulse 1Q18 Quarterly Summary, IDC noted that the demand for enterprise cloud services is causing cloud service providers (CSPs) to develop new offerings to meet customer demand. Some of these new offerings are coming from next wave providers, which can tailor specific solutions for customers.
Whether you're considering upgrading legacy IT to meet current trends or preparing to deliver new products and services to your customers, here are five reasons why enterprise cloud infrastructure is necessary for any business heading into the new year.
Performance
Perhaps even more important than speed is predictability. Migrating workloads to the cloud requires trust—when you run the same workload multiple times, you want to get the same results each time. CSPs give enterprises a reliable infrastructure to build new services and retain customers, who have little patience for costly downtime. This is especially important for healthcare providers, government agencies, and telecommunication companies, which base much of their value on dependability.
Demand
This year UKFast, which hosts thousands of eCommerce sites, saw a 30% spike in Black Friday web traffic. Consumer demands for internet services are growing across the world. Cisco predicts IP traffic will grow three times larger than it is today over the next four years. No matter what your business happens to be, you're going to have to rely on enterprise cloud infrastructure to reach and serve your clients.
Scalability
CSPs can predict and prepare for workload demands during seasonal events like Black Friday, but every business can be unpredictable. Service demands can fluctuate due to a variety of factors.
One example is Approved Food, an online discount retailer specialising in selling short-dated food.  It needed to grow instantly to prepare for national TV appearances and to handle shipping requests for over 45,000 items per day. Staying competitive requires a cloud infrastructure that can respond on demand to high-growth phases when needed.
Portability
Part of an enterprise's growth can require new applications. These applications need to be deployed easily in the cloud with the option to move them to where they can be optimized. Choosing a CSP that operates on standardised infrastructure can ensure your company has the ability to move from public, private, and hybrid solutions as business or regulation dictates.
Cost Efficiency
Of all the reasons to embrace enterprise cloud, cost efficiency is perhaps most important. Whether you're a company with decades of experience or a newer player growing quickly in a competitive market, everyone is looking to save where possible.
Moving off legacy equipment to a cloud infrastructure can help lower total cost of ownership in the long run, which more than makes up for the initial investment. This process can be complex, and consulting firm McKinsey & Company have suggested that a transition with hybrid cloud configurations can help lower operating costs.
As I stated earlier, if your enterprise is just beginning to move to the cloud, you likely know how fast you need to catch up. Thankfully, there's never been a better time.
*
Discover more about UKFast cloud hosting here.
To find out more about how migrating to the cloud helps you and your business, speak to our team of cloud specialists today.