What Can The HSCN Do For You?
To find out more about HSCN and how to take advantage of NHS network connectivity.
Download UKFast's HSCN Toolkit.
A new era of healthcare connectivity is here. Are you ready for the Health and Social Care Network?
The HSCN is replacing the previous NHS network N3, which is now vastly outdated and was not inclusive of the entire healthcare community.
All healthcare providers, including NHS and private caregivers, who wish to remain within the close healthcare community created by N3 are required to migrate to the HSCN by August 2020. This new and exciting step for the UK healthcare community means that we are entering an age of increased connectivity.
UKFast and the HSCN
We are proud to be the one of the only hosting providers to connect a government-approved data centre directly to the HSCN. There is huge demand from businesses to connect directly to the new network through UKFast's data centre complex, with a number of clients already signed up to launch services through UKFast's HSCN-connected cloud in the coming weeks.
But, with these incredible changes across the healthcare sector, what can the HSCN bring your business?
Increased efficiency and collaboration
With its HSCN and internet connectivity, the UKFast cloud infrastructure is a secure and responsive platform that supports information and service sharing, providing greater access for everyone. By enabling simpler access to NHS Digital's national applications, it is now easier to confirm NHS numbers, share care plans and access Summary Care Records amongst healthcare professionals, meaning processes are performed quicker and patients can be seen faster than ever before.
It's this shared access that makes it simpler for healthcare professionals to work together more efficiently and collaboratively, allowing the patient experience to be more streamlined.
Cut down on connectivity costs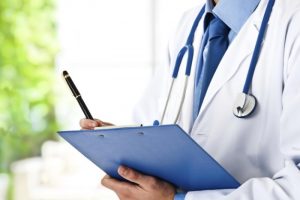 The amount of money saved by the HSCN so far is phenomenal, with the NHS aiming to cut network costs by 50% (from £150m to £75m) a year – this is certainly something that is achievable for other healthcare organisations as well.
Service providers need to connect to the HSCN to deliver services into the healthcare community. To connect an on-premise solution directly to HSCN requires a huge investment and a lot of expertise. By delivering services through UKFast's HSCN-connected cloud, providers can connect straight into the new network, opening up massive opportunities and avoiding a huge amount of capital expenditure.
Massively increased uptime
On N3, the NHS has experienced 22 minutes of downtime per month. This may not sound like much, but it makes for hugely delayed services and has even resulted in hospital closures when patient and appointment details have been unavailable.
The implementation of HSCN provides a higher level of uptime to all connected services as it's a far more reliable network. This is an extremely exciting time for NHS IT managers as HSCN connectivity is part of a wider digital transformation strategy. Combine the reliable new network with highly available and resilient cloud hosting from UKFast and you are on course for improved levels of uptime and network stability.
HSCN is an incredibly exciting step for the UK healthcare community and we're proud to support that development. The NHS needs to be certain where its sensitive patient data is, so connecting HSCN to our fully owned, UK-based data centres makes perfect sense.
At UKFast, we are one of the only hosting providers to offer HSCN connectivity directly from a government-approved data centre, offering dedicated server hosting, colocation and a full-service cloud portfolio, eCloud.