Security Predictions 2019: Machine Learning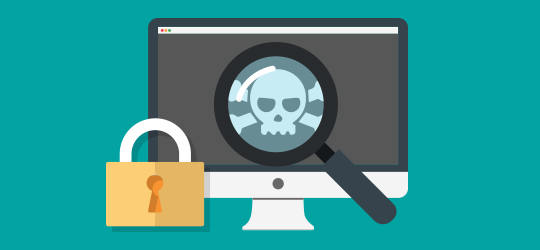 The past 12 months have been something akin to a cybersecurity soap opera, with millions of us tuning into the news for regular updates on the latest hacks and breaches. And 2019 shows no sign of changing the script. So what are the cybersecurity predictions for the year ahead? How can you secure your business?
Today we're delving into one of the top cybersecurity predictions of 2019: Machine Learning. Or, more specifically, how machine learning is being used for the purpose of cybercrime.
Scary stuff.
That's right, for 2019 the experts are predicting an increase in the use of machine learning by cyber-attackers. This begs the question: Are the robot wars finally upon us?
The dark side of machine learning
As cybersecurity firm ESET show in their December Cybersecurity Trends of 2019 report, we have a real case of good machine, bad machine on our hands here.
ESET's report explains how criminals are quick to monopolise on any technology that maximises profits and minimises budgets – just like any legitimate business. But while automation is helping so many good businesses improve their productivity and efficiency in processing data, it is also helping cyber-attackers in their less wholesome endeavours.
Lysa Myers, the author of the machine learning research in the report, describes three main areas where automation is coming in handy for cybercriminals.
One of these is target acquisition. Building intelligent automation systems to filter through victim organisations' databases for relevant and valuable data is just one of the ways machine learning is making it easier for hackers in 2019. This way, criminals can get the data that is most likely to ensure a ransom is paid and increase their return on investment.
Exploiting victims is also becoming easier from a hacker's point of view through improved social engineering.  Forbes' predictions for 2019 include the idea that chatbots will go rogue for this very purpose. Hostile chatbots can be inserted into legitimate websites so that users click a malicious link,  web-trackers employed to follow victims' online journeys or machine learning used to generate uniquely tailored phishing emails. Whatever the method, these intelligent, automated attacks are on the ascent.
Machine learning will also allow cybercriminals to guard their resources from disruption. These 'adversarial machine learning' methods work by corrupting the outputs of the legitimate systems, allowing the malware to evade defence mechanisms more effectively by going undetected.
The good news
Want to find out more? Hear from the experts in our 'Cybersecurity Predictions for 2019' webinar.
LIVE at 11am on Wedneday 6th February
Don't let the cyber-attackers get you down. Automation has been used by the cybersecurity industry for the best part of 20 years now, and it continues to develop and improve alongside the growing threats.
While automation may make some aspects of criminals' lives easier, the flipside of this cybersecurity prediction is that it's also presenting a whole new set of opportunities for fighting them. That's why, whatever the threats that emerge in the rapidly changing landscape are, we're always innovating new ways to keep your business safe.
With this in mind, this time of year is always useful to review the security of your business. Start the new year secure by ensuring you have the best possible protection against DDoS attacks and prevent hackers exploiting any vulnerabilities in your systems.
Are you implementing the correct threat monitoring methods? Speak to an expert today to find out more about how to protect your business from a multitude of threats.