Your Top Five UKFast Webinars of 2018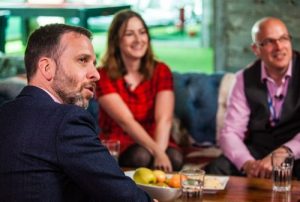 This year, the UKFast webinar team has worked tirelessly to bring you the best insights into technology and business. We've covered a whole host of topics, with expert panels having valuable discussions on eCommerce, cybersecurity, Brexit, GDPR and much more.
So, to round off a year that's been jam-packed with webinars, here's a look back at the five most viewed episodes of the last 12 months.
1.       GDPR: Three months to go

This February, hundreds of you tuned in to find out exactly what your business needed to do to prepare for the General Data Protection Regulation (GDPR), which came into force on 25th May 2018.
Viewers listened intently to the advice of GDPR experts who discussed the best ways to prepare, the key points to be aware of and how to avoid the significant penalties of non-compliance.
With so many businesses handling Personally Identifiable Information (PII), such as names, home and work addresses, email addresses and more, getting GDPR right was, and is, an absolute necessity to ensure the longevity of your business.
2.       Data security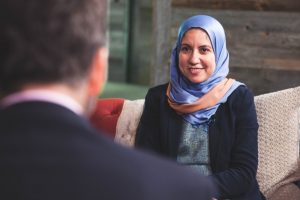 In another pre-GDPR episode, data security was definitely at the forefront of all of our minds as we wondered how the new regulation may affect businesses across Europe.
The panel of data specialists discussed the detrimental effects to businesses that fail to keep their data secure in the wake of the new legislation coming into play, and the key aspects of data security to take forward into 2018.
Despite this episode debuting nearly a year ago, much of the advice about how to keep your data safe still applies to businesses going into 2019 and is a great place to start if you're collecting material to build a strong cybersecurity strategy for next year!
3.       GDPR and eCommerce

In a study of 2,000 UK consumers, conducted in May 2018 by OnePoll, one third (33%) of those questioned said they would exercise the right to have their data removed by retailers under the GDPR, and 24% said they would request access to the data that retail companies hold about them.
There's no doubt that the GDPR has played a huge part in changing the way consumers and retailers treat their data, and it is up to eCommerce businesses to keep up as more of us become aware of  the importance of keeping our personal details safe from cybercriminals.
Our experts covered everything online retailers need to know to prepare for the new data landscape, how GDPR affects the eCommerce industry, the steps to being GDPR compliant, plus their top tips on gaining that much-needed consumer consent.
4.       Brexit: How will it impact your business?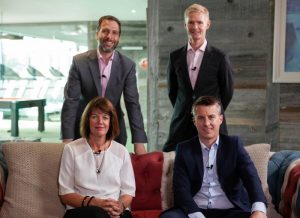 The last two and a half years have been a political rollercoaster following the historic referendum on June 23rd 2016. It's no surprise that this Brexit webinar is in our top five.
With so much in the balance, uncertainty shrouding every twist and turn of the negotiations, and regular reports highlighting possible outcomes and impacts of the UK's departure from the EU, we simply had to gather a panel of experts to discuss what UK businesses should be focussing on amid the chaos.
Our experts covered how leaving the EU may impact the business world in 2018 and beyond, how to understand the complexity of the transitional period, and how to tackle challenges and take advantage of the opportunities arising from this huge change.
5.       How to protect your business against a cyber-attack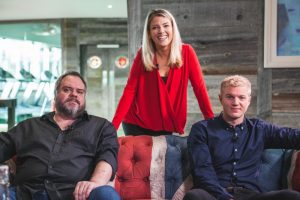 The GDPR requires that any organisation which experiences a data breach must disclose the breach to those whose data it has exposed. This led to a huge increase in the number of publicised cyber-attacks and data breaches in 2018 and prompted the question: how can we protect our businesses?
Our cybersecurity specialists discussed the best ways to educate your employees on cybersecurity, what security measures should be in place in your workforce and how to monitor and protect the use of computer equipment and systems.
Broadcast in November, this episode is still hot off the press! So, make sure you protect your business over the Christmas period and beyond by watching this webinar today.
We hope you enjoyed our range of #UKFastWebinars in 2018! We'll be back in the New Year with a whole new spread of webinar topics and specialist panels to guide your business through the ever-changing tech landscape.
Check out all of the UKFast webinars available to watch on demand.