CDN: What Can It Do For You?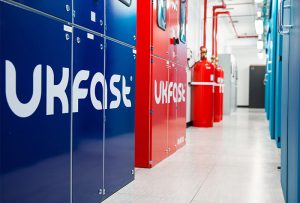 Earlier this week, we looked at a vital component of our DDoSx® solution – web application firewalls (WAFs) – and what they can do keep malicious traffic away from your website.
Now, as we have security on the brain, we take a closer peek at one of the other key services that DDoSX uses to keep your systems secure.
Let's find out more about CDN.
What is a CDN?
A CDN (or Content Delivery Network) is a network of highly-distributed servers, designed specifically to deliver static content or streaming media to users. The servers in this network are spread over a number of physical locations in order to bring the content as close as possible to the user requesting it.
Having several servers working on the job at the same time means everything happens fast and it happens at amazing speed. However, not only does it satisfy your need for speed, having a network of servers across several locations means an added level of protection for your website
How does CDN work?
A CDN sits between the client and the origin server and caches content to reduce the number of requests to the origin server. In doing so, it lowers latency to the end user (speeding up page load time) and eases the amount of traffic sent to the origin server. This is achieved by making use of Anycast routing, where each of the servers share the same IP address so that a request for content is sent to one of many IP addresses. The IP address is announced through a BGP (Border Gateway Protocol), so the client's request should hit the closest server to the client, based on their geographical location.
For example, an end user based in the USA streaming a video from a server hosted in the UK could typically experience latency of 75ms or higher. However, the same request for a video to a CDN server based in the USA can be as little as 10ms.
What can a UKFast CDN do for me?
UKFast's CDN across our various server locations means that your website's response and load times are significantly improved, alongside many other key features:
1. Speed
Get closer to your worldwide users to reduce latency and create a faster, more reliable connection built upon a highly available network that handles huge surges of traffic. IPv6 and HTTP/2, backed by our CDN, increases your site's responsiveness, page ranking and thus improves your online revenue.
2. Security
All of UKFast's CDN customers profit from DDoSx® protection, which detects and prevents DDoS attacks before they affect your business. Malicious traffic is redirected away from your web server to maximise your solution's availability, even during a sustained DDoS attack.
3. Simplicity
We provide a single fixed price per domain (with unlimited sub-domains) for worldwide CDN traffic, giving you complete visibility of how much of your content is being delivered and where, without the need for you to manage any additional hardware.
4. Integration
Having developed our CDN in-house from the ground up, we have integrated it directly into our super-fast UK network. Processing and traffic demands of your origin server are offloaded and distributed to multiple worldwide points of presence across the global network.
CDN is vital for businesses wanting to take that extra step up when it comes to page load speed. Interested? Speak to a UKFast expert about CDN for your business' website today.