Get Your Public Sector Organisation Up to Speed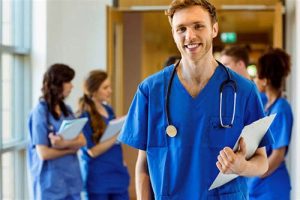 This week, our team are on hand at Public Sector Solutions Expo to answer all your public sector hosting questions and to provide their top tips on how to speed up your own digital transformation.
In 2018, the need for speed is real.
Public sector organisations can sometimes move at a slower pace than the private sector, with archaic infrastructure and red tape holding back processes that want to power ahead.
However, it's not just workloads and projects which can take longer to come to fruition. According to a recent report (Eduserv and Socitm, Local Government Cloud Adoption 2018), despite the push towards making the public sector cloud native, overall cloud adoption is proving to be a very slow process, with many legacy systems remaining the same as they've always been due to organisations being tied into long contracts. The cloud knowledge gap and tight budgets are also key factors keeping public sector organisations out of the cloud.
As the pressure is piled on from all sides to maximise efficiency and reduce costs, what can be done to rectify this problem?
What can the cloud bring to you?
Cloud hosting has been widely accepted as a way of accelerating businesses all over the world. With the push to expand and quicken services, upgrading to cloud hosting can:
Allow increased communication between supplier and customer
Simplify processes and workloads
Provide cost-effective solutions
Improve overall efficiency
We've seen it happen with the HSCN. The Health and Social Care Network (HSCN) is a cloud-based platform which allows information to be shared easily between organisations, streamlining patient care. ,
The HSCN, among many other fast-paced programmes, would not be possible without the cloud. UKFast's eCloud® platform works on modular pod-based architecture, all built in-house, so we're not tied into specific hardware providers. This gives us a lot more freedom to develop eCloud at our own speed and implement the latest innovations, making sure your public sector organisation always has the right tools to succeed.
eCloud Public, Private and Hybrid all offer the perfection solution to boost your business without having to rely on outmoded systems.
Not a case of one size fits all
UKFast has been working with public sector clients for nearly two decades including customers such as the MoD and the NHS, so we understand the needs of those in the industry who are looking to fine-tune their processes. We know that integrating in-house legacy systems with cloud infrastructure takes a dedicated team to ensure that your valuable processes are successfully translated to your solution. UKFast offers bespoke solutions specifically tailored to your organisation so you can interweave your traditional systems with all the advantages a cloud platform has to offer.
To find out more about how cloud can advance your public sector organisation, sign up for Public Sector Live 2019.