Can Remote Working Increase Business Productivity?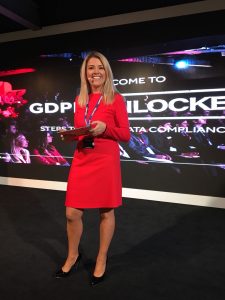 Experts predict that 50% of the UK's workforce will be working remotely by 2020. Remote working is the epitome of business flexibility and productivity, allowing us to be at work even when we're not in the office and bring together people from all locations in one project.
With so many business owners already taking to the cloud to enable a more flexible approach to working life, how can remote working and Desktop as a Service (DaaS) work for your business?
In a recent UKFast webinar, our Director of Training and Education Arlene Bulfin was joined by four DaaS and remote working experts to discuss the advantages that this approach brings to businesses.
The speakers were:
Jon Atkinson, Technical Director at We are Farm
Greg Buchanan, Director at BitSol
Phil Citrix Engineer at UKFast
Anthony, Technical Consultant at UKFast
Let's find out what they had to say.
Increased efficiency and productivity
Remote working through DaaS allows all of your employees to be singing from the same hymn sheet, so to speak, and this has been proven to increase productivity and efficiency.
Jon said: "Our business operates entirely remotely and it forces us to be organised. When you have all your employees in different places, you must have an efficient system of storing and accessing your work – everything needs to be documented so everyone knows what's going on. DaaS really helps in this way to improve efficiency and productivity because everyone knows where to find information and where to store their work."
Anthony also commented: "Without a doubt, DaaS improves business productivity. Particularly from an operational point of view, it gives you the opportunity to entrust a third party with maintaining the system so that you can consume the application and not have to worry about managing the infrastructure. It gives you that time back to focus on driving the business forward."
Improved flexibility
DaaS gives you the opportunity to store all of your systems in the cloud so that you can access them through your devices at any time, from anywhere. It's also useful for business owners who employ people with caring commitments that require them to work flexible hours. As more businesses expand globally, childcare becomes more expensive and more people are needed to look after our aging population, remote working is becoming an expectation.
Ant said: "If there is an expectation for employees to be able to work from home, or at least have access to some of the tools they use to work through their mobile phone or device, then you have to embrace it. From an end user perspective, DaaS is a seamless approach and there are now so many applications that it supports. It's a fantastic service for businesses."
And it's not just employees that want flexible hours; consumers expect businesses to be available outside of the usual nine to five. In our 'want it now' world, consumers need quick responses and around-the-clock availability – something that realistically can only be achieved with a truly flexible working day.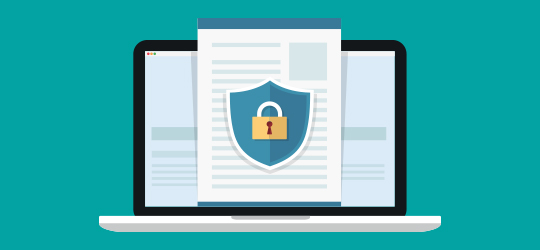 A secure approach
With only 10-20% of business keeping their on-premise systems up to date, cloud is proving to be more reliable at keeping our data safe. For those still yet to be convinced, our experts had a few wise words for businesses worried that the cloud isn't as secure as holding your data on premise.
Phil believes the main issue with on-premise systems is that if your machines or server are compromised, all of your data is gone. What would that mean for your business? Adopting cloud means that your data is stored in the cloud and is fully backed up, not to mention it's supported by a team especially trained to keep your data safe and secure.
Phil said: "The process of accessing your data through the cloud is, in my opinion, the most secure way of operating. From a physical point of view, no one is getting to your data because it's stored in a server in a highly secure data centre. From a technical perspective, the process of remote working through DaaS, with UKFast, means that your data is encrypted not only from the cloud to your device but also inside your device so that it cannot be intercepted and compromised at any point in its journey."
Greg also commented: "We're really working with small business owners to change this mind-set that cloud is not secure because to run a system right you need a full team of people to make sure that everything is updated, patched and secure – cloud provides exactly that for a monthly cost. It's the best thing for businesses."
If you want to know more about what our experts had to say on this hot topic, why not watch our on-demand webinar 'Remote Working and DaaS'?
How can DaaS help your business be more productive, agile and secure? Speak to one of our experts today on 0800 231 5917.