Public Sector Live 2019: Reserve Your Place!
With a cloud-first approach recommended to the public sector, it's time to ask if you making the most of your digital services?
Cloud hosting is making leaps and bounds within the public sector, with 83% of public sector organisations adopting cloud strategies since 2010 to enhance their performance and stay up to speed in a world where tech is sprinting ahead.
We know that the same digital technologies that are transforming the private sector can help the public sector grow its services and save money. That's why we've created Public Sector Live 2019.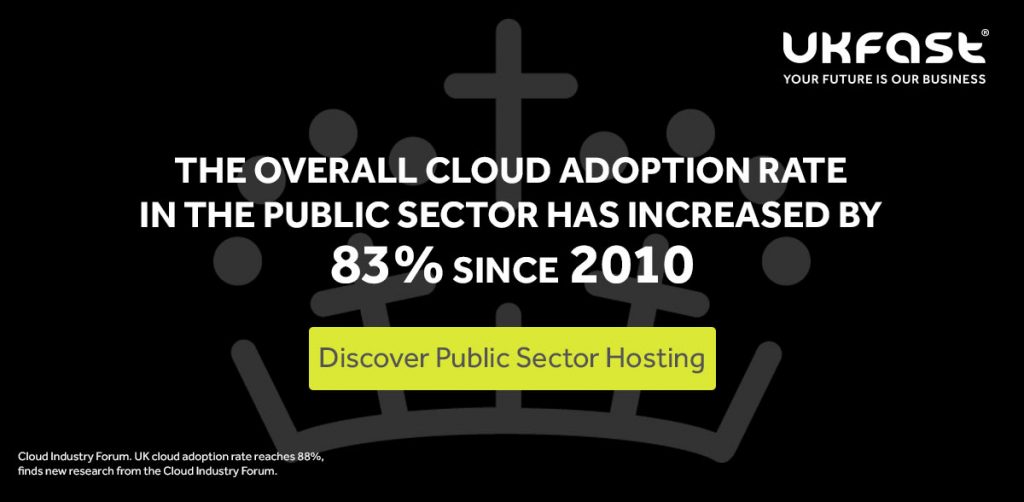 The big event
Public Sector Live 2019 is here to help you gain valuable insight into policy, practice and security to help you drive your own digital transformation. Bringing together a series of public sector experts and hosting whizzes to offer a wealth of information, Public Sector Live 2019 is set to be the event that will boost your organisation through the roof.
Our expert panel will discuss:
Cloud and connectivity
Cybersecurity threats
Cost efficiency in your digital transformation
Policy changes
Containerisation
For your chance to speak to the industry experts and network with public sector organisations from across the nation, join us at the Churchill War Rooms (SW1A 2AQ) on Tuesday 12th February (9am-12pm) for this incredible free event.
UKFast and the public sector
We've been working closely with the public sector for more than 18 years, gaining valuable industry insight on how the public sector can streamline their processes and make their organisations more efficient.
UKFast is the UK's largest independently owned cloud and hosting company with a dedicated Public Sector division, who work with HM Government departments, such as the MoD, and their private industry partners.
With secure data centres connected to UK government private networks, including HSCN, PSN and GC(RLI), UKFast provides accredited, cost-effective cloud solutions with an understanding of the regulations, policies and unique challenges that come with public sector hosting.
Reserve your place at Public Sector Live today