Big Data: It's a Big Deal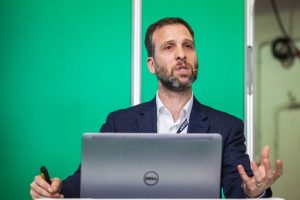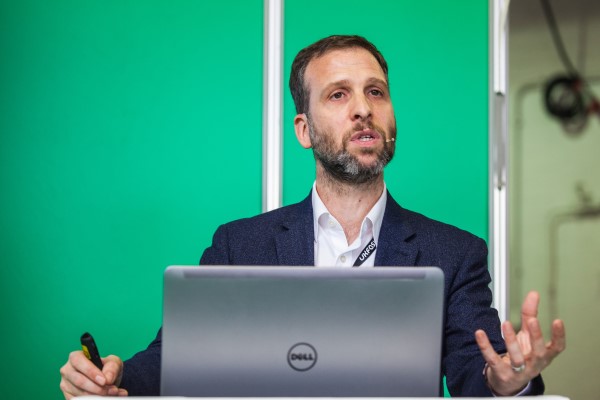 Big data has had quite the rise to fame in the last decade or so. As our technology allows us to connect like never before and collect data from millions of devices all over the world, big data is shaping businesses for the better.
In our recent UKFast Webinar, our MD Jonathan Bowers was joined by four experts to discuss everything concerning big data and how we can use the data we collect to drive better business decisions.
Our guest speakers were:
Hannah Munro, Product Director at Itas Solutions
Michael Lawes, Co-Founder and Director at BizzleIt
Jordan Madeley, Co-Founder of BizzleIt
Mark Strefford, Founder of Timelaps AI Limited
Here are the highlights.
What is big data?
Big data isn't a new concept, it's just a term for collecting huge datasets and using them to detect trends and patterns in our lives. Historically, only large companies have been able to afford to take advantage of big data, but this is changing.
Hannah said: "Software as a Service (SaaS) and accessibility to this technology is driving change. Ten years ago, the majority of business data was stored in spreadsheets and now it's all in apps, which makes it more accessible. SMEs are now able to collect and access data in the same was as larger enterprises, and that's exciting."
Collecting the right data
The great news is that any business can start to collect data and use it to generate valuable insight into their consumers' behaviour and drive growth.
However, Michael warned businesses about collecting data for the sake of it, saying that there's a lot of hype about getting hold of big data, but it's what businesses do with it that has a real long-term impact.
Mark added: "There are a number of SaaS packages out there now and technology that can help businesses collect and analyse their data. It's important for businesses to first know what data they are collecting, why they collect that specific data, where they store it and what they're going to use it for – that's when the process really adds value to the business."
Jordan also stated the importance for businesses to be in tune with what data they're collecting and why. He told our viewers that the team at BizzleIt have to convince clients to get to know their data, which is perhaps surprising when it can have such a positive impact, especially for advertising strategies.
Jordan said: "A lot of the time our clients don't know the why, who, when, where about their data is and why knowing these factors is important. Consumers buy certain products from certain stores and it can be a key advantage to be able to spot the patterns in this behaviour. For companies that use targeted ads, this information is the difference between successful and unsuccessful campaigns."
Analysis is key
Data isn't just a tech thing anymore, it's a business thing.
Analytical skills are not just down to one person in the business, and often everyone in a business or team has a different view of how data should be used, so it's important that entire teams understand data – not just one single data analyst.
Hannah commented: "Ongoing analysis can only be done by everyone if everyone is trained into thinking about why some products sell so well and to whom. This can lead to more effective campaigns and increased engagement with consumers.
"It's about giving responsibility to the team to use the data in ways that work for them. We need to create a culture of analytics feedback. I often find, from the clients I work with, that real-time data analytics drives the business much faster than weekly reports because you can respond instantaneously."
Big data is improving business knowledge across all sectors. It's allowing us to get to know our consumers in ways that benefit both sides by creating targeted campaigns – giving consumers exactly what they want, when they want.
Of course, there's plenty more where this expert insight came from! If you want to know more about how getting to grips with how big data can work for you and your business, why not watch our Big Data and AI webinar on demand?
Find out more about Big Data and AI in our latest on-demand webinar.