Halloween Half-Term Treats
Half-term, Halloween and the end of BST – it's all been happening over this past week!
While it's all fun and games for so many of us, it's important to think about the issues that affect a lot of people in the UK.
During half-term, many young people are majorly affected by the lack of school meal provisions, and that's a fact that we just can't ignore.
What is Holiday Hunger?
Holiday Hunger is a massive problem across the country, but particularly in Greater Manchester with around 75,000 children living in poverty throughout the region. During the holidays, many families struggle to provide nutritious meals, if any meal at all, for their children and, as a result, by the time children return to school, they've lost significant amounts of weight and are less engaged in class.
We've pledged to help this major problem in our local community. This half-term, we continued our work with Bolton Lads and Girls Club to provide vital meals to the children of Greater Manchester.
Bolton Lads and Girls Club
Throughout the summer holidays, we sponsored Bolton Lads and Girls Club to provide 11,013 meals to keep kids at full-energy when they were taking part in activities at the centre. Bolton Lads and Girls Club is an inspiring space for young people to spend their spare time, take part in an amazing range of sports and art activities as well as socialise with other kids in their age group. As many as 89% of children who attend the club live in the five most deprived wards in the borough which also rank in the top 10% most deprived wards in the country.
During October half-term, the club received 683 visits from kids from the Bolton area. We were very happy to provide 1,195 lunches and breakfasts over the course of a week which gave the youngsters the energy they needed to get stuck in and have fun!
However, not all families can afford the small entrance fee to the club; with the help of UKFast, extra funding was given to allow free places so even more kids could join in.
While we know this Holiday Hunger provision is so key to many families, we're passionate about helping out with the fun too! Bolton Lads and Girls Club were able to put on a brilliant Halloween party for all the regulars. We just loved their costumes (in our eyes, any dressing up day is a good day)!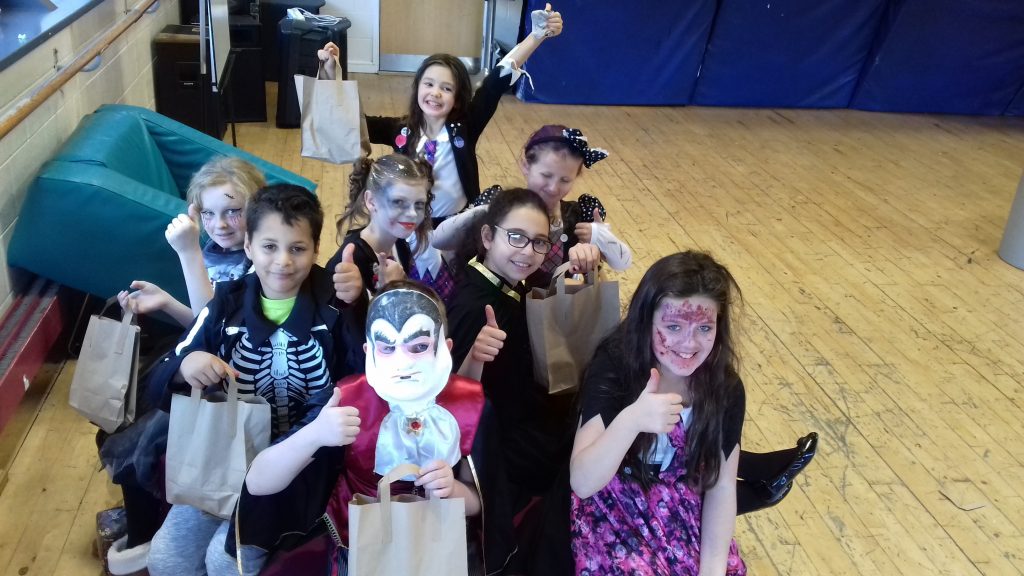 Why do we work with children and families across Greater Manchester? Find out more about UKFast's community pledge here.