Threat Surveillance: The Latest Updates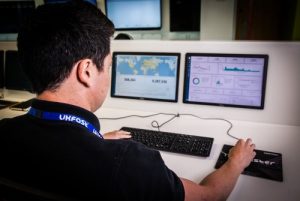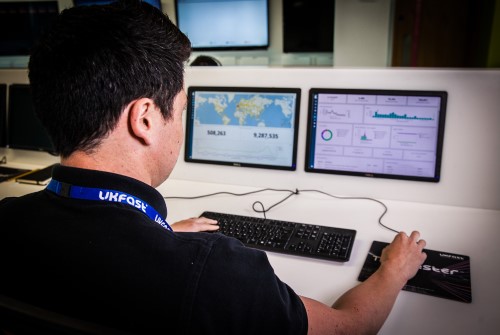 It's official: we've come to the end of Cybersecurity Month, but we all know that cybersecurity is not just something we should consider one month a year. Keeping on top of the latest news and changes in the world of information security is vital for keeping your business safe at all times.
Here at UKFast, we take cybersecurity very seriously, all year round, endeavouring to offer the best protection possible for our customers to take advantage of, so you don't have to worry about a thing.
Threat Surveillance was developed by our in-house technicians here at UKFast to actively monitor your online environment, send alerts in real time and proactively react to threats through our Threat Response service. Because ThreatSurveillance was built right here at UKFast, our security team are continuously developing the product to ensure we evolve ahead of potential cyber-threats.
Take a look at what's new for Threat Surveillance.
Brand new on Threat Surveillance
We've added Active Response for Windows clients, meaning any attacking IPs are instantly deny listed.
Taking this a step further, any attacking IPs are automatically added to our universal deny list. We push this out to all Threat Surveillance clients to ensure they are protected from all known attacking IPs.
Newly improved vulnerability scanning picks up more threats than ever before, ensuring that you get the highest level of visibility for your solution to then patch it to a high standard.
We have refined the alerts we send to Threat Surveillance clients, making sure we provide information that has the maximum possible impact on the defence of your solution.
Coming soon for Threat Surveillance
We're adding more and more widgets to your dashboard in MyUKFast so you can pick and choose which information is the most important for your dashboard.
We've developed an in-house Threat Intelligence feed which will soon be visible to Threat Monitoring clients within the dashboard, enabling deeper understanding of the cyber-threat landscape.
Download one-click reports from your dashboard – ideal for audit purposes and customisable by date and the information to be included in your report.
Threat Monitoring uses agents installed on each of your servers, which look closely at all the data stored there and passing through to ensure that it is not a threat to your business.
Having Threat Response running alongside Threat Monitoring gives you access to our dedicated security team who respond to possible malicious activity and help mitigate your threat alerts with full transparency.
The service is built in-house so, when you call UKFast, you speak directly to the engineers who built your solution. Having these dedicated engineers at the end of a phone means we can respond to your needs quickly and effectively, giving you the best level of support there is.
Want to protect your data from cybercriminals? Speak to a UKFast security specialist today.