What is UKFast's Latest ISO Security Certification?
How do you know your hosting provider is going to keep your data safe?
It's a tough one, but cybersecurity should be the number one on your business' To Do list. Making sure it's also the top priority of your hosting provider is absolutely vital.
Today we announced our brand new cloud security certification, ISO 27017, which shows our dedication to cybersecurity across the business and our wide range of products.
But what is an ISO certification and what does it add to your business' security?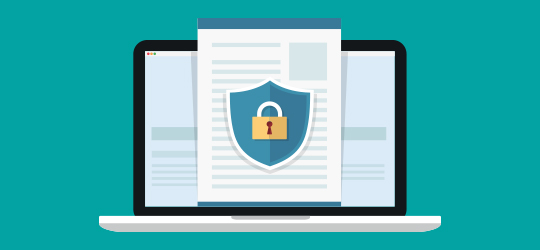 The ISO
You might have seen the name 'ISO' on our website and wondered where it came from. The ISO (or International Organisation for Standardisation) is a worldwide organisation that develops accreditations, designed to ensure that businesses show their world-class standards and wear them proudly.
As the ISO website says, "International Standards make things work."
Would you use a service from an organisation that wasn't recommended by someone else? Or that didn't have a stamp of approval on their website? When choosing who your business goes with, the ISO is a fantastic marker of success.
ISO certifications are extremely important for showing your organisation's credibility, particularly in terms of security, risk management and quality assurance. Ultimately, an ISO accreditation demonstrates that your products meet, and go beyond, the expectations of your customers.
ISO 27017 at UKFast
UKFast's top-of-the-range eCloud® range provides your business with:
Scalability
Top level security
High-availability
Best-of-breed tech
Our focus on cloud technology means that we want to provide the very best for our customers and allow them to work from anywhere in the world.
ISO 27017 (or ISO/IEC 27017:2015) gives guidance on security aspects of cloud computing, demonstrating the employment of best practice protocols by providers.
While we already had the umbrella ISO 27001 cloud security accreditation, the new 27017 certification adds a further layer of proof of our high-level security controls and shows our security around management infrastructure, used by the support engineers on our service desks.
We're extremely proud to say that we're certified by the ISO as we want to provide the best levels of security for our clients. Holders of the standard must also demonstrate a thorough process of internal auditing and regular training for technical teams – a process that's worth it to shout about our world-class tech and support.
What other ISO certifications does UKFast have?
ISO 27001 – Information Security Management
ISO 27017 – Cloud Security
ISO 27018 – PII in the Cloud
ISO 9001 – Quality Management
ISO 14001 – Environmental Management
ISO 22301 – Business Continuity
For more information on ISO certifications, and how to make your business an accredited body, visit the ISO's website.
Want to know more about UKFast's security? Find out more about our cybersecurity and penetration testing here.