Brexit: How Can AEO Status Help Your Business?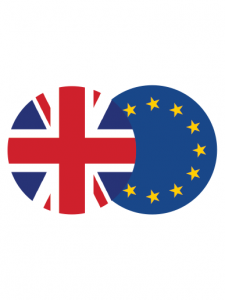 Welcome back to the UKFast Brexit Blog Series!
So far, we've dived into the possibility of a no-deal Brexit and, for October's Cybersecurity Month, we looked at Data Protection, Cybersecurity and Brexit. This week is all about AEO status and how the initiative can help your business trade in a post-Brexit world.
AEO what?
The Authorised Economic Operator (AEO) is a scheme available to any business involved in international trade, set up to avoid the administrative and practical burden of dealing with custom-related activities when importing and exporting goods across borders.
It demonstrates that your role in the supply chain is secure and that your customs control and procedures are efficient and compliant. The AEO is a voluntary scheme containing a set of international trading standards and criteria that a business must meet to trade across borders.
Why you should apply for AEO status?
If you carry out any customs-related activities at all, then applying for this scheme is for you.
The AEO scheme enables a faster application process for customs simplification and authorisation. It therefore, saves you both time and money, especially post-Brexit, by giving you a quality mark to cross your goods across borders much more quickly and avoid lengthy checks at customs.
Depending on the trade deal stuck between the UK and EU, there will be long queues at borders, tariffs and quotas will be introduced at customs given that the UK will no longer be a part of the single market. Receiving AEO status will make this process easier, reducing your time at borders.
AEO status applies to any business – no matter the size – in trading with the EU and beyond. If you receive AEO status in the UK then that status is recognised across the EU and many other states such as USA, Japan, China, Norway and Switzerland.
Applying for the AEO scheme ahead of the final Brexit deadline (29th March 2019) will help your business prepare for the forthcoming uncertainty.
How do I apply for AEO status?
To get AEO authorisation you must complete two forms from AEO guidelines provided on the gov.uk site. In the first form, you must supply basic information about your business, then give more info about your business activities in the second form. You must evidence your processes and procedures to discover if you meet the criteria to be classed as a 'trusted trader'.
Your business can apply for one or both of the following AEO schemes:
AEO status customs simplification (AEOC) – allows for simplified customs authorisations and procedures
AEO status security and safety (AEOS) – allows enhanced security and safety clearance at borders
For more information, seek out the government-issued guidelines on AEO status.
What should my business do right now?
Register for AEO status for faster clearance at borders.
HMRC has already seen a substantial amount of applications by UK businesses for AEO status ahead of the UK's departure from the EU and transition period.
Starting the registration process now is a sensible option for businesses who trade across borders, given that the application procedure may be time-consuming and you may have to wait some time with the increased amount of applications submitted to HMRC for AEO status in the current climate.
The bottom line is to ensure your business is as protected as it can be ahead of Brexit.
Brexit in the news
A new 50p coin is on the pipeline to mark the UK's departure from the EU on 29th March 2019, yet UK businesses still do not have any certainty on a myriad of issues.
Last week, hundreds of thousands of people campaigned alongside the People's Vote to call for a second referendum on the final say in Brexit.
Phillip Hammond MP announced in the Budget yesterday that Brexit hasn't impacted his financial decisions. Yet, he has said that a 'no-deal' scenario would require a new budget.
Discover more on what your business should be doing to prepare right now in our eight-step checklist. Download our NEW WHITEPAPER – Brexit: How will Brexit affect your UK business?