How Can We Bridge The Digital Skills Gap?
The tech industry is growing at a rapid rate. In fact, it's zooming!
Every day we see updates about tech companies, from the Big Four to SMEs, opening new offices and bringing new jobs to cities outside of the capital. This huge boom in tech means tech positions are opening up left, right and centre.
But who is filling these places?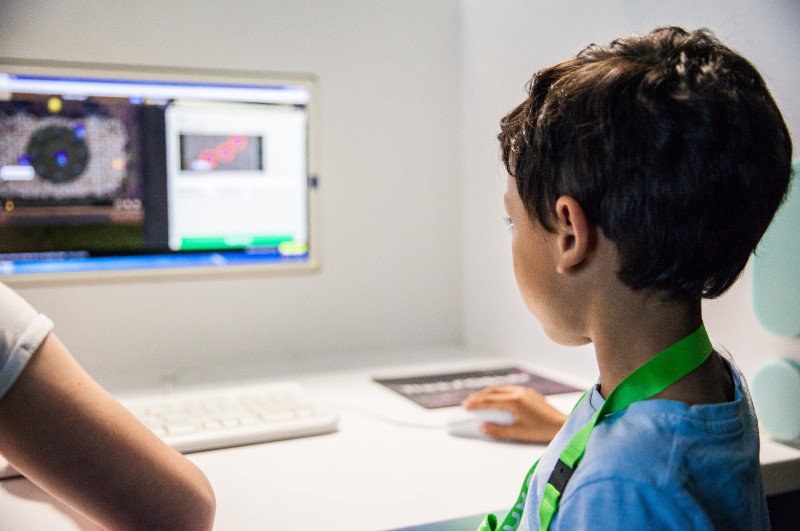 A growing number of employers believe that graduates fresh out of university just don't have the skills they need to fully integrate into the workplace. The tech industry changes at a rapid rate, meaning that those studying courses in IT often learn information which might be completely obsolete by the time they hit the real world.
Experts predict that by 2020 we'll have one million unfilled roles in the technology sector. This is much too large a figure for any of us to ignore. Something needs to be done.
At UKFast, we know that bridging the digital skills gap is so important, giving young people new jobs in the thriving tech sector, and enabling knowledge sharing among people who are already powering ahead in their field.
To get young people excited about a career in tech, we work with more than 60,000 kids in the Greater Manchester area, going into schools to bring them digital careers talks, on-site Linux  and networking masterclasses and tech demos. This year alone we've welcomed more than 2,800 young people to our Campus.
Our technical apprenticeship scheme, employing young people as early as sixteen-years-old means that apprentices are learning (and earning) on the job, ready to head straight into a job at UKFast. Currently, 18% of our workforce is made up of current or former apprentices – we don't know what we'd do without these passionate youngsters on the team!
It's Code Club time
As we're right in the middle of October half-term, we've brought back our Star Code Clubs. Code Clubs, held at our Education Centre, invite young people from the local area to learn all about an aspect of tech – be it algorithms, Linux coding or PHP programming – with games, teamwork and a lot of giggling!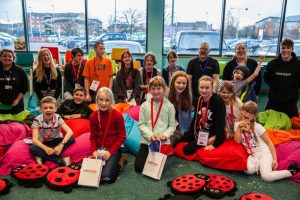 We spoke to UKFast teacher Lucy about the fantastic advantages that Code Clubs can bring to young people today:
"UKFast Star Code Clubs run regularly throughout the year as a great opportunity to share knowledge and facilities with young people across the community to inspire them about careers in digital. Our aim at Code Club is to make tech fun and creative – children always want to do more of what they enjoy!
"We want to feed their technical passion and open their eyes to different activities, tasks and careers in the digital industry. At Code Club we invite children from the community from as young as four-years-old to give children as much exposure to technology as possible."
There's so much passion in the room when a Code Club gets started!
How is your business working to bridge the digital skills gap? We'd love to hear from you.
Want to know more about the work UKFast does
with young people?