What is DevOps?
Anyone involved in IT recruitment will know what a hot topic DevOps has been for the past couple of years as more and more companies, including blue-chip enterprises, scramble to embrace the DevOps culture.
We spoke to UKFast DevOps Engineer, Tim, who gave us everything we need to get up to scratch on DevOps.
So, beyond the hype, what is DevOps?
In a nutshell, DevOps is a philosophy and set of practices which combine software development with operations. Its aim is to shorten a system's development life cycle while also delivering features, fixes and updates, ensuring quality and information security.
It is closely allied with Agile development, but is a cross-functional activity which goes beyond software development, to encompass process, systems and network management.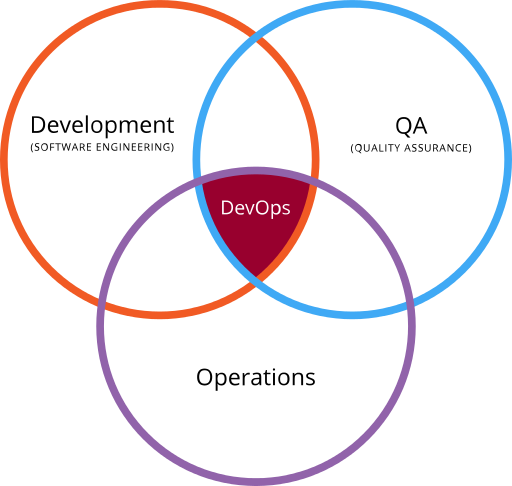 Why does it matter?
The Internet and cloud industries are in a state of constant flux. As such, providers must be highly responsive to their customers' evolving needs.
The DevOps culture permits this, allowing rapid implementation of robust, well-engineered systems. This is great not only for the company, but also for its customers. The responsiveness and early release of flexible, fit-for-purpose systems allows significant revenue uplift, with the automation inherent in the DevOps philosophy allowing for scalability.
What's a typical DevOps project?
DevOps is a somewhat nebulous concept and, you might have noticed, there is no clear definition of where it begins and ends. However, within an organisation, DevOps is typically involved in everything from network design to process engineering, and software development to project delivery. DevOps is usually an integral part of any platform or product which the company has. Often, this is in conjunction with various other departments within the company; for example, networks and IT.
A large part of DevOps revolves around automation, which is essential in a company like UKFast. Automation not only allows for much swifter provisioning, better management and richer information for its customers, it crucially allows an organisation to scale much more easily. For example, a manual process which worked adequately two years ago might not have coped with a company's growth or changes in technology and the market.
So, typically DevOps would be involved in things as diverse as billing, customer portals (and the associated back-end provisioning), network monitoring and security.
A typical DevOps project might be something like UKFast's DDoSX platform, used to protect businesses from Distributed Denial of Service attacks, an increasingly common phenomenon online. The DDoSX platform involves many different network and software elements all working together in real time and has to be responsive to the constantly evolving nature of DDoS attacks.
Much of the work of DevOps is developing "glue" which allows existing systems to interact and ensure a smooth flow, often using tools such as GitLab (version control), Docker/Kubernetes (containerisation) and Ansible (automation) to ensure that changes to systems are deployed rapidly and reliably.
The DevOps toolchain
A typical DevOps project can be considered as a series (or cycle) of steps, often involving various industry-standard tools:
Code — code development and review: code merging and branching using tools such as GitLab.
Build — continuous integration using tools such as GitLab CI, allowing features like bug-tracking and code reviews.
Test — ensuring that solutions meet the requirements and are adequately robust and secure.
Package — once a release is ready for deployment it needs to be packaged, using tools such as Docker.
Release — change management, release approvals, release automation.
Configure — infrastructure configuration and management using tools such as Ansible, SALT and Docker.
Monitor — applications performance monitoring, using tools such as Elasticsearch, Logstash and Kibana (the sublimely wonderful ELK stack).
To find out more about what DevOps, watch our recent 'Scaling DevOps' webinar on demand.