eCloud®: Burst Your Business Into Action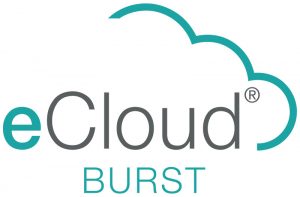 You've got your suppliers on hand, your website is buzzing and it's all hands on deck at the office – you're totally ready for Black Friday.
Right?
More and more often, we've noticed that these peak time periods in the build-up to the holiday season, or after a successful high-profile promotion can leave your site high and dry.
That's why we've created eCloud® Burst.
eCloud Burst is here to allow you to expand your website's capacity in just the click of a few buttons, meaning you have all the resource and power you need to see your sales soar during your most important retail periods.
Intrigued? Let's have a look at the latest addition to UKFast's eCloud range.
Wait a second, what is this wondrous thing?
eCloud Burst is a tool that means you can scale up your solution instantly, bursting you into a pool of unlimited cloud resources exactly when you need them! While you might not want high levels of storage and bandwidth all year around, it's vital to give your site space to breathe and then a chance for you to capitalise on a big event.
It could happen at any time. Let's just say, your eCommerce site sells top-of-the-range trainers. Your sales are going along nicely then, BAM, Kendall Jenner is wearing your brand on Insta. Your site sees a sudden huge spike in traffic with everyone wanting to be the fashionista of the moment.
We've seen this exact thing happen with online fashion retailer Rebellious. When their clothing was featured on popular reality TV show Love Island, everyone wanted a piece! Although the brand had already been working with fashion influencers to promote their clothes, their cheeky Love Island appearance did wonders for their sales and users on their site reached new levels. With the help of UKFast, Rebellious was able to scale their resources and deal with the large volume of traffic going through.
So, is your site prepared for a major influx? Sound the traffic klaxon! Cue panic stations!
With eCloud Burst you have nothing to worry about.
But, how can it help me?
eCloud Burst is perfect for business owners who are growing their business and want to sell their products far and wide. So, whether you're a startup or an established business, eCloud Burst can allow you to reach those who desperately want to be part of your brand.
The platform is designed for spinning up virtual machines in an instant, removing the lead time traditionally associated with adding significant additional storage to hybrid and private cloud solutions.
The platform allows clients to burst, scale and flex into a secure, dedicated network or to create space for development work. The existing private network securely extends into the burst space, meaning you can connect seamlessly into a new virtual machine. It's storage galore!
With Black Friday, Cyber Monday and all the other flash seasonal sales that coming with the holiday season on the horizon, online retailers and booking platforms need to make sure their websites and applications are prepared for anything.
UKFast's eCloud range is growing at more than 30% each year and Burst is the first of a number of additions we are adding to the platform to deliver a new level of flexibility. Watch this space for brand new eCloud products coming your way soon!
Think eCloud Burst is for you? Speak to a UKFast professional to find out how eCloud Burst can help you this peak period.