Laravel Manchester meets Taylor Otwell
Last night, UKFast CTO Neil Lathwood attended Laravel Manchester, hosted at UKFast's brand new auditorium. Hear his highlights from the big event which featured an extra special guest.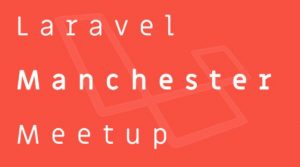 Laravel at UKFast Campus
Laravel was founded in June 2011, created in order to find a more advanced alternative to the CodeIgniter framework.
We were incredibly proud to host Laravel Manchester this week, bringing together a host of experts and coding-enthusiasts, all on-hand to share their knowledge and love of the programming framework Laravel.
This was the third Laravel Manchester Meetup group – not just an excuse to eat pizza and catch up with friends, although it certainly helps! Laravel Manchester is a vital knowledge exchange for PHP developers and those who wish to expand their learnings.
There was a great turnout, with around 50 people coming from across the North West. The event was attended by people with an interest in Laravel, although they might not necessarily work with it. The event was set to be an action-filled one, with many people turning out to see our VIP speaker…
Waiting somewhere deep in the internet was Taylor Otwell himself, the founder and creator of Laravel, ready to appear live on screen and answer the questions of Laravel-lovers and developers.
Laravel Manchester is always packed with interesting talks from those who are using Laravel in their everyday lives and jobs. This time we heard from Martin, one of UKFast's techies, who gave the crowd a talk on 'packages'.
So, without further ado, let's hear more about the big event:
Packages allows developers to reintegrate code written by others, letting you group classes (and interfaces) together.
Martin gave four key reasons why you should use packages:
Code structure (helps organise the structure of a project);
Ease of integration (you don't necessarily need to know anything about the code to be able to use it);
Semantic versioning;
Package repositories
Martin was also on-hand to answer queries on any package-related mishaps the developers in the room might have.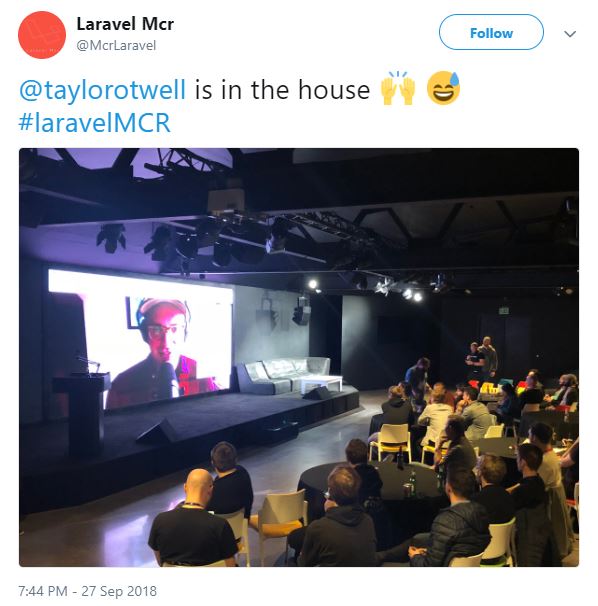 Taylor Otwell
Since Taylor created it in 2011, Laravel has become one of the most popular open-source PHP frameworks in the world, with a large and dedicated community, with thousands of developers using it to build web applications.
Once in the room with us, Otwell first explained what prompted him to create Laravel: "I didn't necessarily have any intention of releasing it or making a big deal of it, but I thought it could be useful to other people so decided to write a lot of documentation for it and put it out there and people seemed to like it. Having the documentation from day one was really key."
The questions came in thick and fast, and when asked what soft skills are important for a developer to have, he said: "Writing documentation, knowing how to market yourself and your products, writing is really good and definitely something you should work on and get better at – particularly if you want to do Open Source."
There was a lot of excitement around Nova, the latest addition to the Laravel portfolio which claims to be ready for the 'space age' of coding. Sleek and thoroughly code-driven, Laravel Nova is definitely a game changer.
Taylor was scheduled to answer questions for 30 minutes but he remained answering questions for much longer than the time slot, much to the appreciation of the crowd.
Next time
The next Laravel Manchester Meetup is in November. The organisers are looking for speakers who have a talk in mind that they would be able to present to the Meetup group with an intimate audience and chilled atmosphere.
If you think that might be you, message Laravel Manchester here.
Passionate about PHP? Then we've got just the job for you!