eCommerce Live UK – The Highlights
Can you believe it? The online retailers' event of the year, eCommerce Live UK, was an entire week ago. How time flies.
With keynote speakers from all areas of the eCommerce community, the event was packed with interesting presentations, fascinating panel discussions and the chance for guests to rub shoulders with industry giants.
We've put together an overview of the event's top three thought-provoking talks that we thought were both inspirational and informative.
Without further ado, here they are.
Gavin Laugenie – Hitting the Mark For Customer Experience
Gavin Laugenie, Digital Strategist at marketing automation platform dotmailer, began his talk with energy, enthusiasm and, of course, a classic audience selfie.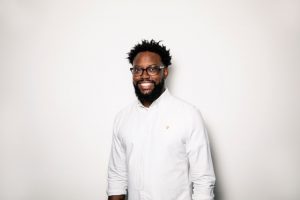 Emails are Gavin's speciality and, with dotmailer's programme 'Hitting the Mark', he's been able to help hundreds of businesses optimise their emailing strategy to provide top-notch customer service.
He highlighted several surprising stats. The first being that more than two thirds of brands are not practicing segmentation and personalisation – the fundamentals of emailing. Simply addressing someone by their first name or obtaining customer preferences can have an incredible impact on clickthrough rate.
Gavin also pointed out that in the wake of GDPR, we should not be afraid to collect data used for personalisation; we must simply be open and transparent about how we are using consumer data to enhance the user experience.
Finally, he revealed that more than half of brands don't send cart abandonment or after-sales emails, missing a huge opportunity to pick up easy sales, receive customer feedback and improve their businesses.
All in all, Gavin gave our audience the perfect presentation on hitting the mark when it comes to taking care of the fundamentals and getting the most out of emailing  customers.
His words to retailers: "Be proud of what you do; don't be afraid to tell people about your business."
Holly Tucker MBE – Her Business Journey
Holly Tucker, co-founder of notonthehighstreet.com – the UKs biggest online gift marketplace – and founder of Holly & Co – a 'helping hand' for small-time business creatives – delivered an inspirational talk about her business journey.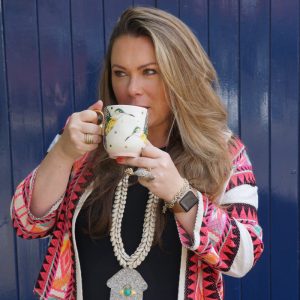 Describing the experience of starting a company as 'the rollercoaster that you never fall out of love with', Holly delved into the journey that changed her life; founding notonthehighstreet.com.
The talk was full of honest insight and advice. From nearly running out of money to obtaining software that would allow thousands of shops to operate under one virtual roof, Holly admitted that taking notonthehighstreet.com from the kitchen table to a £158m business hasn't been an easy journey.
She also had some advice for retailers, saying that creativity and uniqueness are key to building a lifelong business, and should always be at the top of our business to-do lists if we want to grow.
Finding a purpose beyond 'just selling' and following 'the path of least resistance' were also high on the list of tips to allow a business to thrive.
An inspiration to all businesspeople, Holly finished with a message: "Every single day you are here, live it to your most, with happiness and purpose."
Paul Mason – Cybersecurity in eCommerce
One of the most memorable personalities to take to the stage was Paul Mason, an English teacher turned ethical hacker and Head of Education at cybersecurity business Secarma.
Paul enraptured our guests with a talk on the importance of security in eCommerce, and gave advice on how best to practice good cybersecurity.
Highlighting the key threats eCommerce owners face, such as organised cybercrime, solo cybercriminals and 'hacktivists' (activists willing to take down businesses by hacking their websites), he then gave advice on how best to mitigate these risks.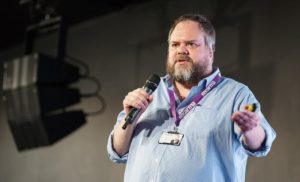 His top tips included:
Testing systems with the help of experts
Hardening your processes and systems,
Training staff to be secure
Making a plan for when a breach occurs
Paul rounded off the talk with a fun example of how a nation-wide company was hacked. Our lips are sealed on this one unfortunately, you had to be there!
That concludes our top three talks of eCommerce Live UK. We'd like to say a huge thank you to all of our guest speakers at the event.
We'll be back, covering eCommerce Live UK again this time next year, but for now keep an eye out for future blogs containing lots of top tips on getting the most out of your eCommerce website.
If you want to know more about the wonderful events we hold at UKFast, head to our events page.