Cybersecurity: Top Tips from a Business Leader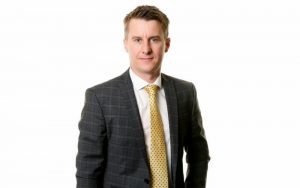 It only takes one hacker a single hour to bring your business down.
Recent stats reveal that 64% of businesses consider a lack of budget to be a barrier to further IT adoption. But with cybersecurity threats always imminent, how do you decide where to spend your money?
With budgets tight, we speak to Mark Blackhurst, Co-Founder of Digital Next, who gives his insight into cybersecurity in the world of business and where we should be focussing our energy.
About Mark
Mark is the joint founder of Digital Next – a company that has grown rapidly to have more than 400+ worldwide clients. Digital Next has helped propel a myriad of other companies into exponential growth, by building on successes and achieving their online potential in the UK and abroad.
As you'd expect, Digital Next takes its own security incredibly seriously, with robust protocols and training.
But what are the most common threats, and where should you start when it comes to cybersecurity?
The threats
Cybercrime remains a problem you can't afford to ignore and, with in excess of 3bn web users worldwide, the number of unscrupulous characters looking for potential weaknesses has soared. In 2016, UK businesses lost over £11bn to cybercrime, a figure that's only set to increase.
Attempting to cut corners in this area is inevitably a false economy, especially if you operate outside the UK. You can't necessarily rely on tech giants like Facebook or the government to protect you; so, protect yourself, your business, your reputation, and your customers. This includes everything from scaling your business up to coding your business' website.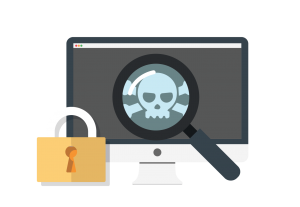 Training your team
Employees are not infallible. Every member of your workforce with access to your data is a potential security risk. It's essential that all your staff remain aware of best practice when using online resources.
Be aware of the threats of home or remote working in particular, and understand that would-be hackers may encourage employees to open attachments or click on links taking them to sites that will attempt to steal private information. So, it's extremely important that cybersecurity training sessions are held regularly, not only for your existing staff but also for new starters.
Businesses where employees sign in remotely should consider setting up a virtual private network (VPN), allowing them to access certain applications via a secure web browser and encrypting the network traffic to make it secure.
Biometric fingerprint recognition adds another layer of security, especially if a laptop is stolen or misplaced, while full disk encryption is another option.
What the law says
If you're UK-based, you're legally obliged under the Data Protection Act (DPA) to safeguard any data. The EU's General Data Protection Regulation (GDPR) became effective in May 2018, and (for now at least) needs following. It stipulates that, in some cases, if data is taken maliciously from your company, you must report this to the individuals involved, putting your business' reputation at stake.
With companies ever more reliant on online sales as a major revenue driver, there has never been a better time to audit your online business efficiently from a 360 degree perspective. It is a very busy time for us at Digital Next as there are significant milestones ahead, such as Black Friday, Cyber Monday and then the usual seasonal events such as Halloween and Christmas.
NOW is the right time to work with the right partner, do not hesitate to review your hosting, website, marketing and security to make sure they are right on point for 2019.
General tips to protect yourself online:
Begin your website link with the acronym HTTPS – or Hypertext Transfer Protocol Secure – which prevents intruders from tampering with the communication between your website and users.
Automate frequent operating systems updates, and keep an updated backup of your entire website.
Use 'strong' and regularly changed passwords as well as Google's two-step authentication to make it harder for hackers to gain access.
Update firewalls and anti-virus software regularly and automatically.
Understand fraud protection measurements for payments made through your website, and be aware of any potential weaknesses.
Be particularly well prepared if you want to adopt a cryptocurrency such as Bitcoin – and understand all the possible risks.
PROsecure™ is our comprehensive security suite, combining the latest technology with in-house expertise to ensure that threats are identified, diagnosed and neutralised.