Teamwork at Seashell Trust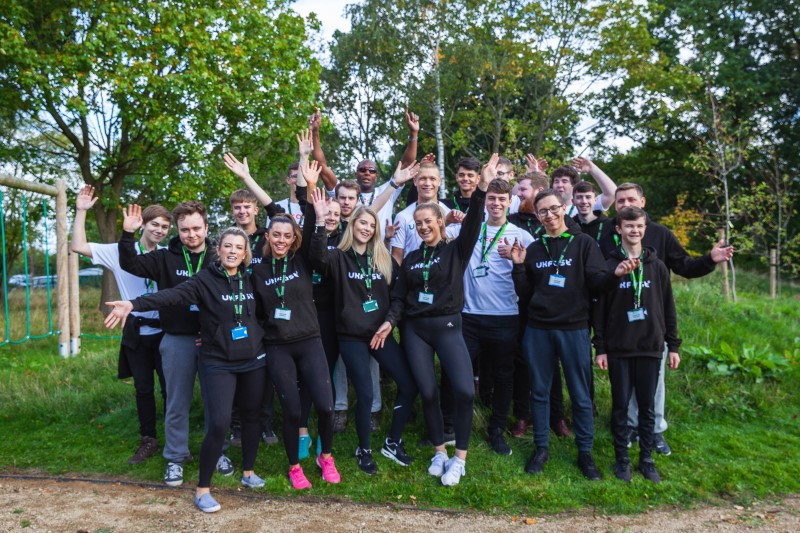 At UKFast, we know it's the dedication of our incredible team that makes us who we are today. It's such an honour to have fantastic people around us, all pitching in to do great work, not only on the UKFast Campus but out in the community too.
Last week, our brand new cohort of apprentices went on over to the Seashell Trust headquarters to give back to the Greater Manchester community and help those most in need in our area.
Our new apprentices showed off their skills as they provided vital maintenance to the Trust's grounds, digging, weeding and helping to keep the place looking tip-top for its residents and workers.
What is the Seashell Trust?
The Seashell Trust, based in Cheadle Hulme, Manchester, is an incredible centre which provides around-the-clock care for children with extreme and complex learning needs.
The facility includes family houses, a school, college and a sports centre amongst other fun and education resources which help young people to live their best lives. With the expertise of Seashell Trust's specialist teachers, care staff, onsite therapy team, assistive technologists, swimming teachers and sports coaches, its students learn how to express themselves, engage with the world around them, become more independent and live safe, creative and fulfilling lives.
It's an honour for UKFast to be involved and lend a helping hand in any way we can.
Apprentices at UKFast
We now have 76 current and former apprentices studying and working at UKFast, aged between 16-21, who are all ready and willing to learn on the job. Apprentices largely join us straight from school or college and undertake our Technical, Maintenance, Events and Marketing courses, getting hands-on experience from day one.
Today we saw four of our apprentices graduate. It means so much to us that they are staying on with us in full-time roles. At the graduation ceremony in today's Monday Morning Meeting, some of the team took to the stage to share their thoughts on what value apprenticeships add to the team and wider working world:
"It takes huge courage to be an apprentice in a world that tries to tell you that your only route to success is through university."
"These apprentices seem to be inspired and it's inspiring to be around such talented young people."
Take a look at how our apprentices spent their time at Seashell Trust:
Find out more about UKFast's work in the community and what we've got coming up.