What Support is Out There For Your SME?
There is a thriving ecosystem of support currently behind the scenes of the startup and small-medium enterprise (SME) community in the UK, especially in the North West where businesses are growing three times faster than those in London.
In a recent webinar, we delved into the depths of this support network. UKFast's Jonathan Bowers was joined by six high-profile guest speakers, all excited to speak about the opportunities for SMEs to access funding and support.
The expert panellists were none other than Naomi Timperley; Co-Founder of Tech North Advocates, Kiran Arokiasamy; Programme Accelerator at Accelerate ME, Patricia Keating; Programme Lead for Tech Manchester, Lee Watkins; Founder and Director of Pin iT, Sarah Martin; Head of Innovation Programmes and Partnerships at Cisco, and last but not least, James Bedford; Head of Investment Strategy at Tech North.
So, what expert insights did we gain from this webinar?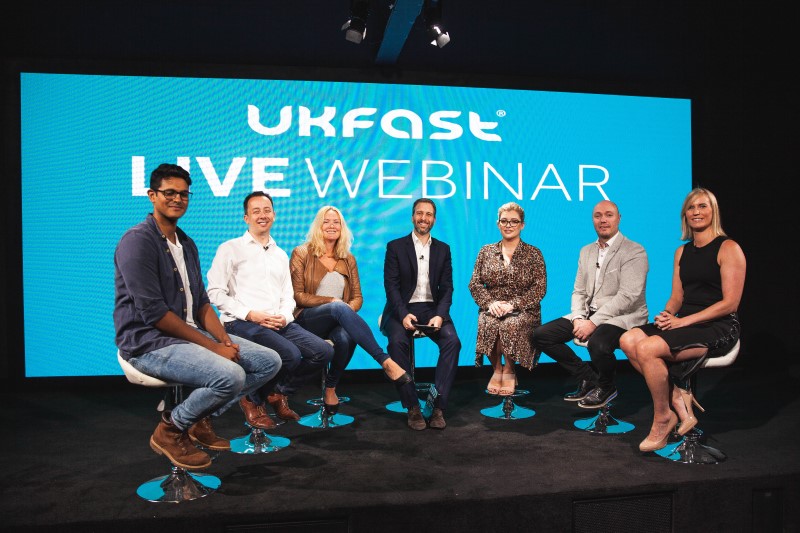 It's as much about your team as your idea
The most immediate form of support is, of course, your team. Who you surround yourself with can make or break your business in the early stages.
Sarah said: "How you build your team is important. Ask yourself what you need that you don't have and how can you find a way to get the support? The most successful startups I have seen are when there is a visionary, but also someone who is a doer, who pulls it all together. Identifying the need for both is important."
James agreed: "As long as you've got the right team and balance you can drive the business forward even if it fails first, it's okay to fail and keep changing your idea until it works."
Startups are for all ages
No matter your age, if you have a brilliant idea for a business then you should go for it!
James definitely agreed with this sentiment, he said: "Some of the best entrepreneurs I have seen are the people with 20 years' experience because they know the market, they know the problem and they've got a solution."
That may be so, but Lee didn't think that there is enough support to encourage more presently-employed people to start a business of their own.
Lee said: "A lot of focus is put on younger people and students to start businesses, but there are older people already working that don't get the help that they need unless they're out of work. Corporates should look at people with entrepreneurial spirit and help them out more."
There is so much support, but you need to get out there!
Lee wasn't the only one who thought that corporate companies should be at the forefront of support, Sarah said: "Corporate companies can drive demand for startups in a region and this is why Manchester is having so much success. Corporates like Cisco, Autotrader, GCHQ, the BBC and more have moved to Manchester in recent years and all want to help SMEs and startups, hopefully more will follow."
Naomi added: "There are entrepreneur programmes out there and so many online resources. Even if you don't know where to find support, put yourself out there and talk to people. Universities have their doors open, mentoring is out there – it's easy to find support if you look in the right places. Some people are just scared to look for help and take that leap of faith."
But what about people who are afraid to take that leap of faith? Kieran said: "I can tell the difference between first-time founders and previous founders; the latter have a different mind-set about asking for help – it is available but you need to shout about your idea and make sure you get out there!"
*
There is a great support network for SMEs in the UK today over a wide range of channels.
Whether it's online resources, workshops, courses, funding or even incubators like Tech Manchester, all you need to do is to put yourself out there and have the confidence to shout about your fantastic business.
This webinar episode was jam-packed with incredible expert advice, so much so that we couldn't possibly cover all of it in one blog!
So, if you want to know more about the importance of mentoring, the best ways to gain funding from investors, why innovation can simply mean doing things differently, or actually why funding isn't everything, why not watch the full episode on demand.
Watch 'The Importance of Support for SMEs' webinar on demand