Women in STEM: What's changed in 2018?
It's been a great day for the world of science and tech today, as we found out about a huge step forward for women wanting to pursue a career in STEM!
Leading astronomer Professor Dame Jocelyn Bell Burnell has been awarded a Breakthrough Prize for her work in the discovery of Radio Pulsar. However, that's not the only thing that the media is raving about. Professor Burnell has donated her £2.3m prize to fund a scholarship is to be given to a female or those from underrepresented minority groups to further their scientific research.
The prestigious Bell Burnell is known for her work in pulsars and was the first to observe and analyse the astronomical objects emitting beams of radiation.
With this story making headline news today, we want to take a closer look at the work being done to allow more women and under-represented minorities to enter the tech arena. Of course, this doesn't cover anywhere near the whole list, so if you know of any other amazing work to boost diversity in tech, shout about it!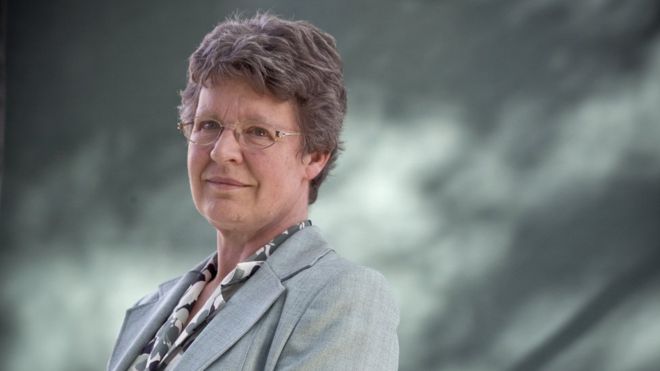 Did you know?
Just 13% of the overall STEM workforce is female, although this increases to 17% when just considering tech.
Working with young people
After reaching a peak in 1991 (36%), the number of women in computing roles has been in a steady decline. Significant amounts of research has been done into the area and we know that factors such as non-equal pay, inflexible working and the male-dominated environment are key factors that make women turn away from working in STEM.
However, at UKFast, MD Gail Jones is a keen advocate of bringing women into the technology sector. We work with 60,000 young people in 50 schools across the Greater Manchester area, going into schools, youth clubs and hosting our own Code Clubs to allow young people of all ages, ethnicities, backgrounds and genders to acclimatise themselves with tech.
Code Clubs are a fantastic way to encourage young people to be passionate about coding and tech. In a world where tech is crucial to everyday working and digital now plays a part in the majority of modern careers, it's important to raise the profile of tech skills and give opportunities to everyone, allowing young people to consider their options without the fear of exclusion.
We know that the balance of women in tech needs redressing, which is why we regularly visit schools including Manchester High School for Girls to deliver talks and workshops to the pupils as well as the teachers, allowing tutors to gain up-to-date tech knowledge from our professional education team to further the education of their female students and get their enthusiasm going.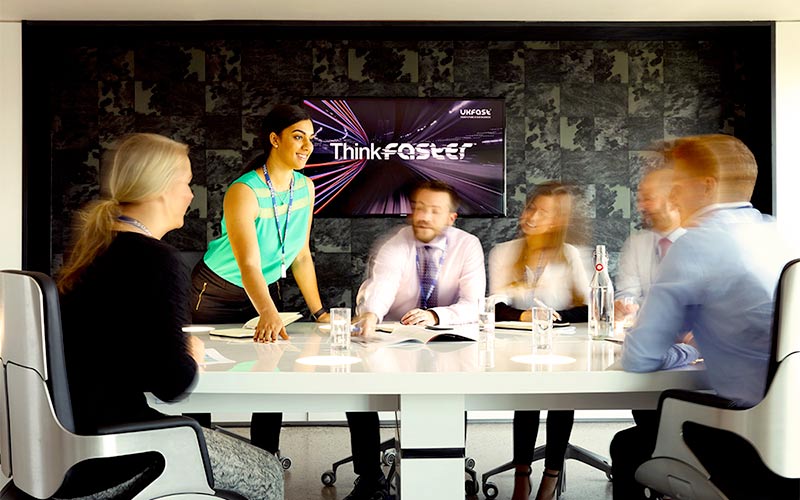 UKFast: What else is being done?
As a business, we're proud of our 50/50 gender split at board level and senior management, but we know that this is not the case across the industry as a whole. We are also very proud that our mean gender pay gap sits at just 0.9%. However this figure doesn't go far enough. At UKFast, we're committed to ensuring fair pay across the business. If you are doing the same job, delivering the same outcomes, your wage is the same – regardless of who you are. This kind of environment allows everyone to flourish.
However, we know there is still so much to be done.
The STEM world in 2018
Things are certainly looking up. From 2016 to 2017, more than 61,000 women joined STEM industries across the UK. Organisations like WISE and the Stemettes are making huge headway in encouraging young women, teaching them and giving a wider selection of people the opportunity to explore their passions without any traditional boundaries.
For example, Stemettes provide 'hackathons', panel events and school trips for under 15s in order to give kids a vital glimpse into what their careers could hold.
The world of women in tech is growing. Let's make it happen!
Read the stories of some of our very own women in STEM!