eCommerce Live Speakers: ANNOUNCED
Two weeks ago we announced the arrival of eCommerce Live UK – the top eCommerce event of the season!
On 19th and 20th September in both Manchester and London, join us for this world-class event with big names and talks, ready to get your eCommerce business ahead of the game.
Spaces are limited so make sure you get your ticket today.
We're very pleased to announce our incredible panel of speakers who are joining us from all over the country to bring you the hottest eCommerce trends around! Get top tips to prepare your business for this year's peak season, and discover the latest developments in the tech world to take your business to the next level.
Now, let's meet our host of experts!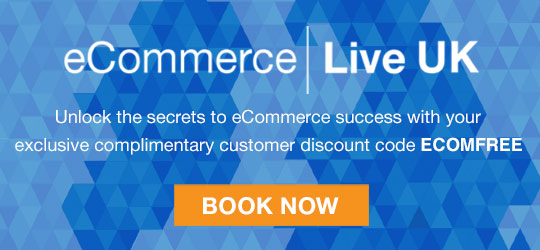 Holly Tucker MBE – Founder and President of notonthehighstreet.com
Our inspirational keynote speaker, who grew notonthehighstreet from a kitchen table startup to an enterprise supporting over 5,000 of the UK's most creative small businesses, is giving us her thoughts and a vital insight into her experience of going from an SME to a worldwide eCommerce business.
The inspirational entrepreneur has grown her business from a startup to a £158m business in less than a decade and is now one of the key figures in UK online retail.
Gavin Laugenie – Digital Strategist, dotmailer
An email veteran of more than 10 years, with a record of increasing customer lifetime value, loyalty and return on investment. As part of dotmailer's leadership team, Gavin worked in New York to set up the company's customer success division.
Vincenzo Pollicino – Enterprise Relations Manager, Shopware
With a diverse digital background, Vincenzo supports the growth of various startups, specialising in SEO/SEA strategy and development. He is speaking about the journey Shopware is taking to convert "transactional to inspirational commerce" – adapting your store to individual consumer expectations.
This fantastic range of speakers will cover the psychology of buying, the era of instant gratification, among many other topics to really accelerate your online business.
Our other expert speakers include:
Simon Wharton – Business Strategy Director, PushON
Sean Brown – Founder and CEO, Mercarto
Paul Mason – Head of Education, Secarma
Jonathan Bowers, Managing Director of Enterprise, UKFast
Spaces are going fast so get your half-price eCommerce Live tickets today using ECOMHALF discount code.
UKFast customers can speak to their Account Manager to claim their exclusive UKFast discount code!