Cloud Native, the Future and You
You might have heard the term used increasingly in the workplace, particularly within public sector organisations, as cloud becomes a more and more popular hosting solution.
But what is a cloud native environment and how can it be used to help your business expand?
Cloud Native: what does it mean for you?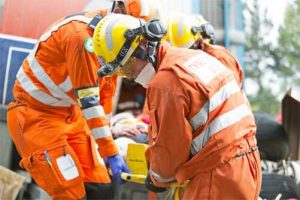 A few years ago, the public sector introduced the concept of Cloud First – the idea that when creating a new application or programme, this had to be done via the cloud (ie. think of the cloud first!). As time has gone on, this idea has developed further so that any application within the public sector, be it new or old – used by just one person or by a whole organisation, must be cloud native. This means that a programme must be wholly congruent with the cloud, therefore thoroughly scalable and shareable with anyone inside or outside of the organisation.
Ultimately, cloud must be considered before all other options.
Sounds good? We think so too!
It's the perfect space to grow, while staying fully up-to-date with technological advancements as they change around you. Cloud native development is a space where organisations can build, test and deploy new software products and services without the worry of them quickly becoming obsolete.
If you want to go into specifics then there are, naturally, other definitions of cloud native. If you ask the Cloud Native Foundation, they'll say:
"Cloud native computing uses an open source software stack to be:
Each part (applications, processes, etc) is packaged in its own container. This facilitates reproducibility, transparency, and resource isolation.
Dynamically orchestrated. Containers are actively scheduled and managed to optimise resource utilisation.
Microservices-oriented. Applications are segmented into microservices. This significantly increases the overall agility and maintainability of applications."
Essentially, everything about a cloud native environment is cloud-based: being cloud native embraces the flexibility and scalability of the cloud network. Many high-powered applications are built on the cloud due to its resilience and extendibility; applications can keep growing and adapting as the market changes. Programmes created in a cloud native environment can scale and deploy rapidly, allowing their development teams to add new features and react quickly.
What better environment could there be for businesses wanting to keep up with the times?

Public sector and cloud native
More and more public sector teams and organisations are seeing the real rewards of working in a cloud native environment.
At UKFast, the Cabinet Office recently renewed its enterprise G-Cloud contract with us to host the emergency response ResilienceDirect platform. They needed a solution to provide elasticity and scalability to cope with a huge spike in users logging onto the platform and sharing vast amounts of data during an emergency situation. When the government sent the hosting contact to tender it needed a provider that guaranteed a stringent level of security, while delivering value for money.
This cloud native approach to hosting allows them to expand as the service continues to develop.
Find out more about how to accelerate your organisation with UKFast's public sector offering here: