Manchester Pride: #BeeProud
If you love Manchester as much as we do then you won't have missed the fantastic celebrations which took place this weekend. We couldn't take two steps in Manchester City Centre without being sang to, danced with or being hit with a unicorn glitter cannon.
Can you guess what was happening yet?
UKFast was very proud to be part of the Manchester Pride event which took to the streets this Bank Holiday weekend. We were able to spread the love on our custom-made float and shout loud and proud about the LGBTQ+ community.
We joined the parade of dazzling, shop-stopping floats that made their way through the City Centre on Saturday afternoon, all heading to Canal Street at the heart of Manchester's Gay Village. This year's theme was 'The Circus of Acceptance' – we were blown away by everyone's fantastic take on the Big Top theme! What do you think?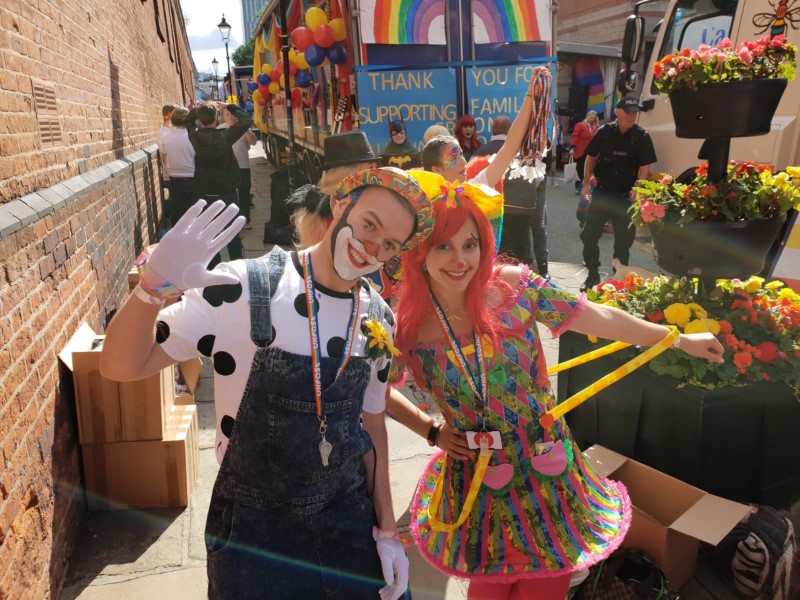 The float was built by a dedicated team of UKFast volunteers as well as UKFast Space, UKFast's own building and company, and was decorated in true Pride style. On Saturday, the main Pride day, the float was peopled with colourful members of #TeamUKFast who had donned their rainbow finery and were ready to party hard.
We also held a pre-Pride party at UKFast Campus on Friday evening, gearing people up for the weekend ahead. Cue rainbow shots, gin cocktails and the cheesiest pop tunes you can imagine – we tried S Club 7 and Culture Club on for size.
The entire Pride event was an incredible spectacle and brought people from all backgrounds together to party and rave all weekend long. With Diva Karaoke, sing-along cinemas and an all-star celebrity guest list, including Rita Ora, Manchester Pride was definitely one of the highlights of our summer.
Thanks so so much to everyone who took part and made the day super-special!
#BeeProud
Take a look at some pics of the big event.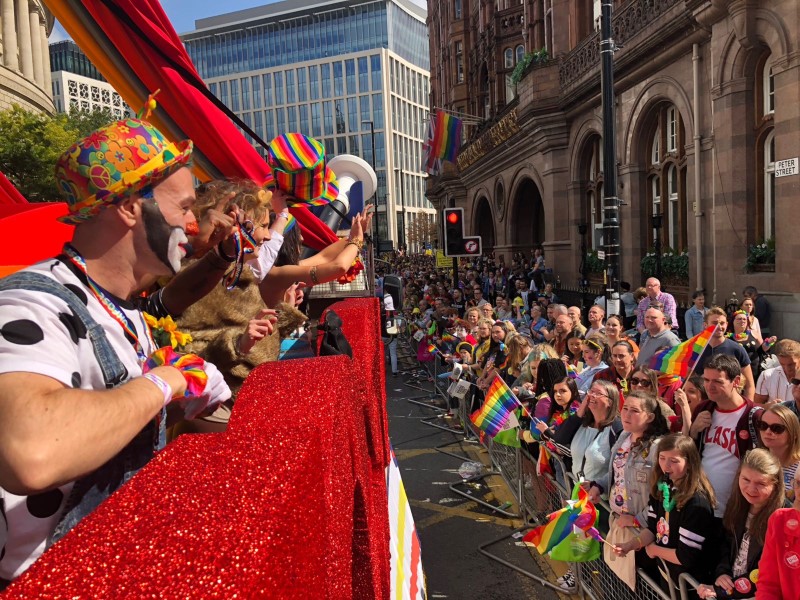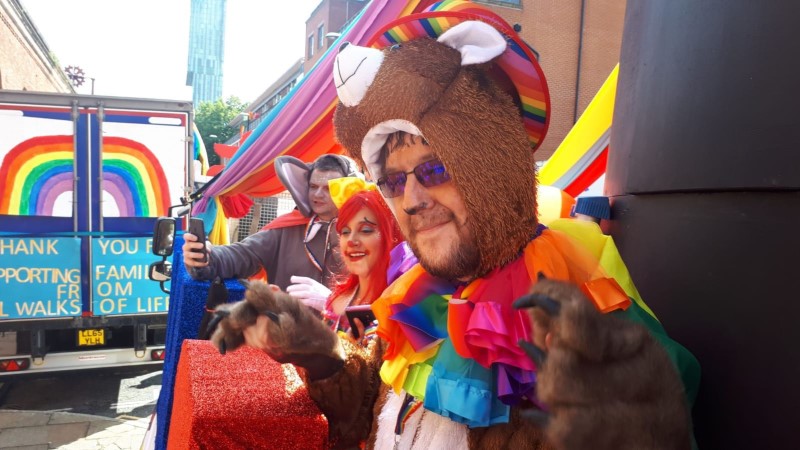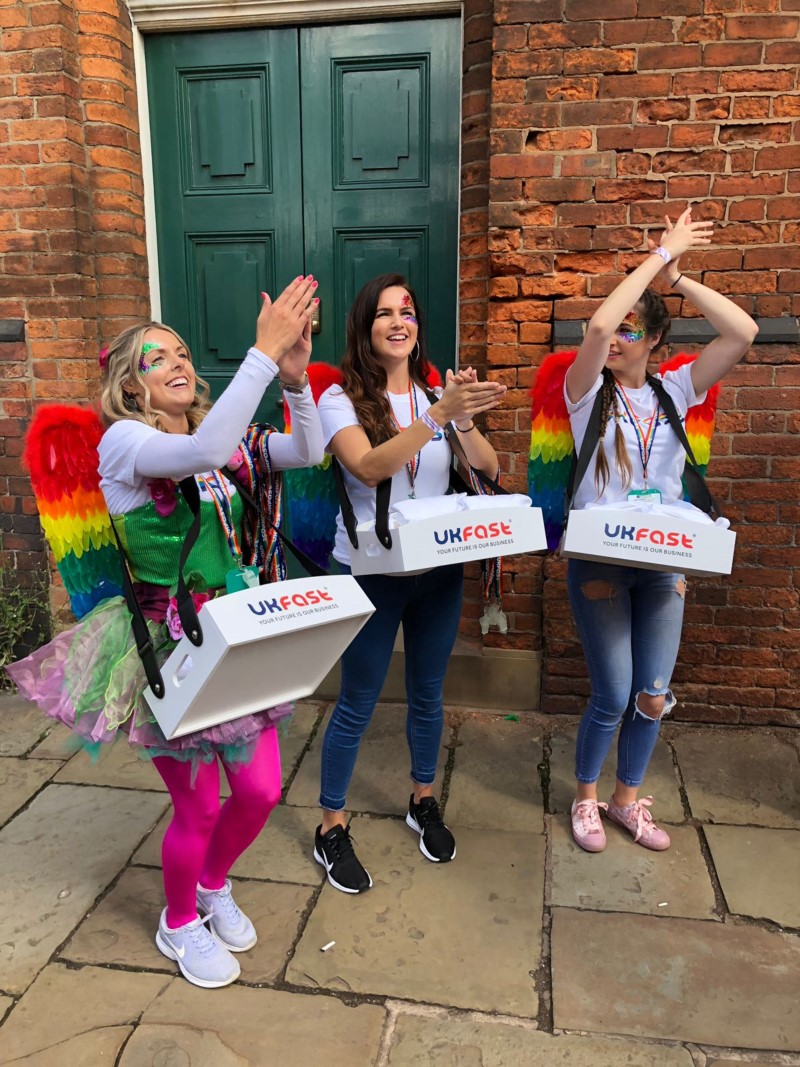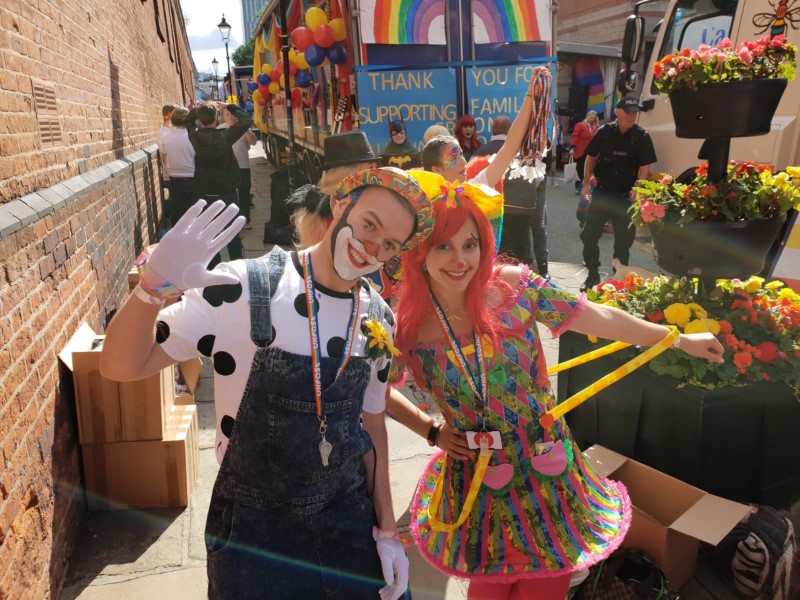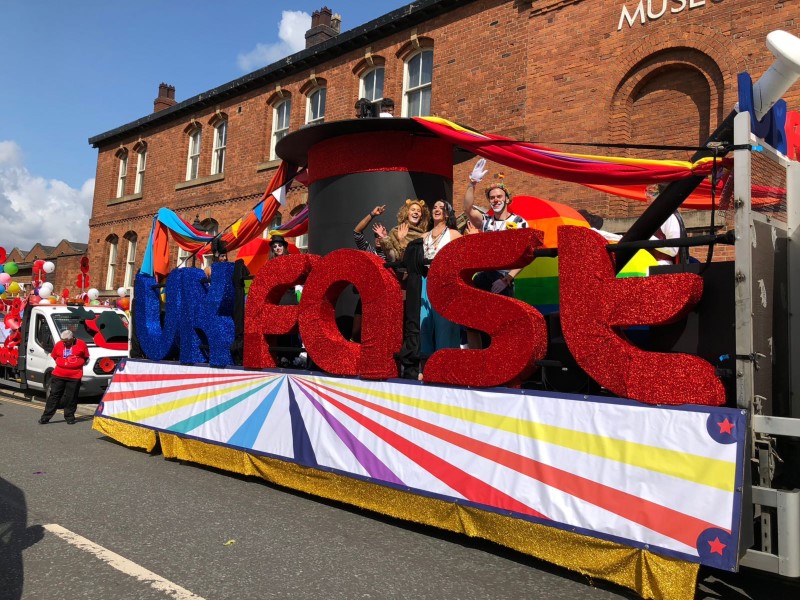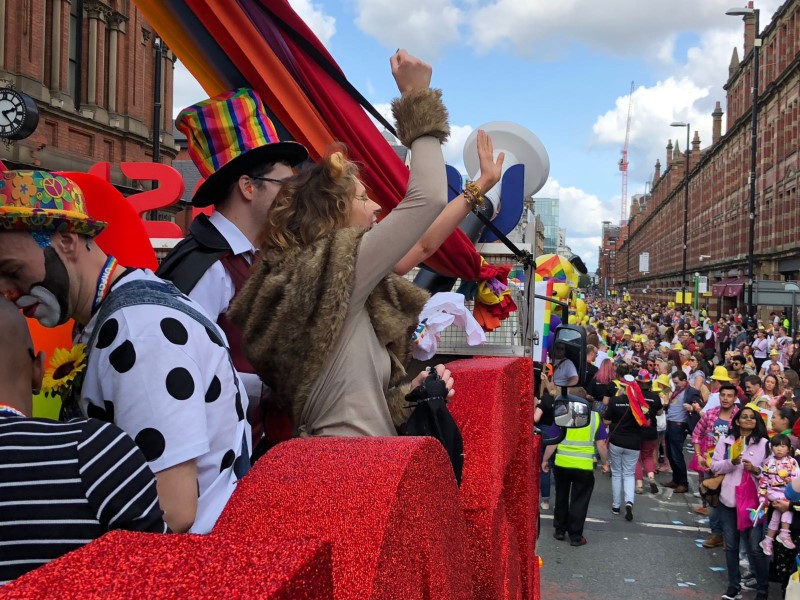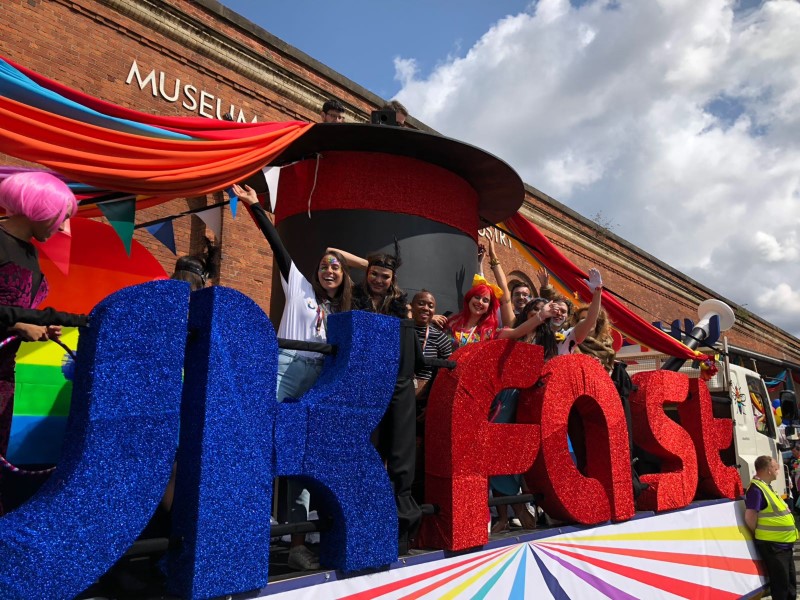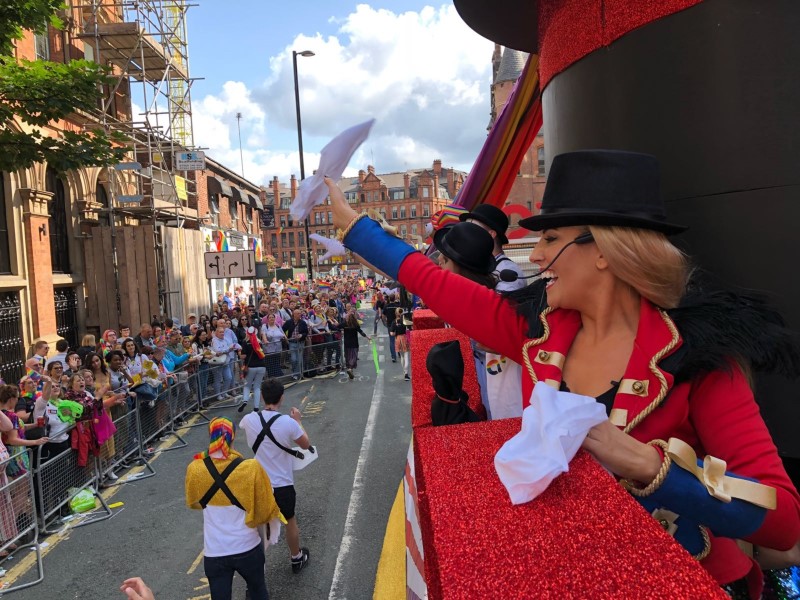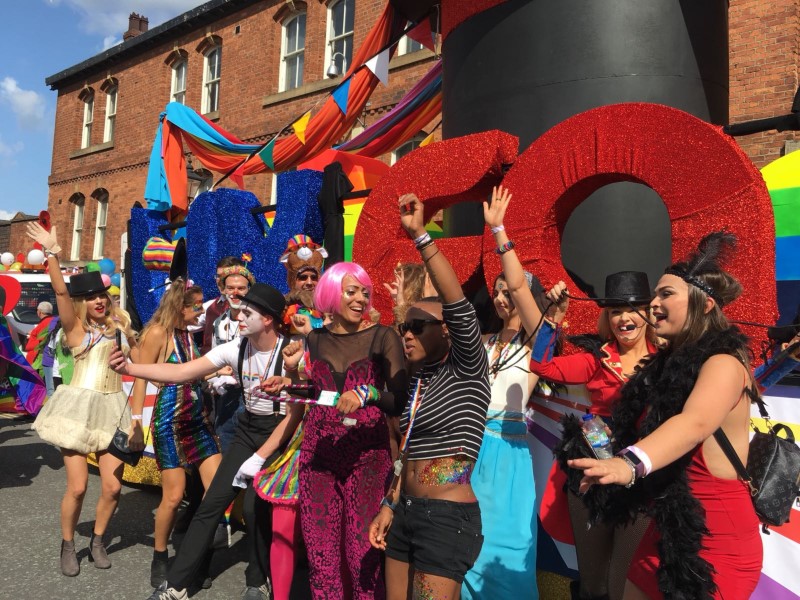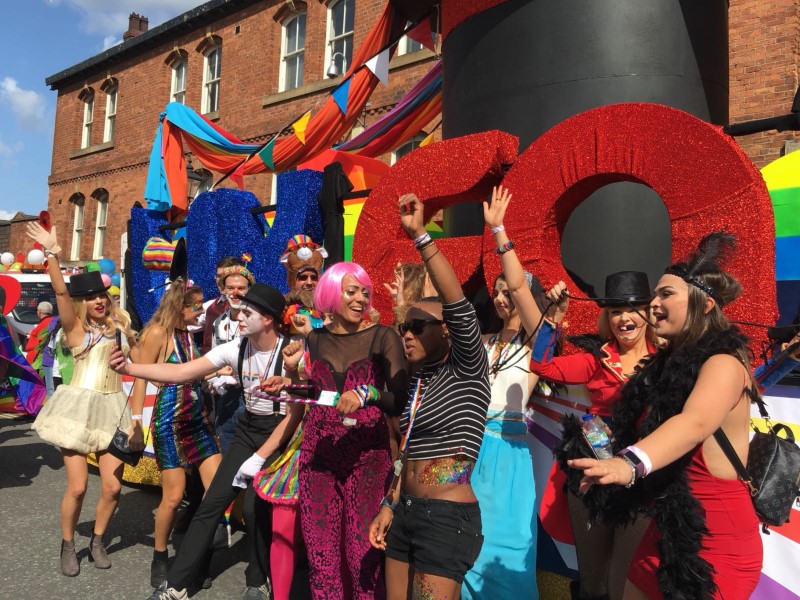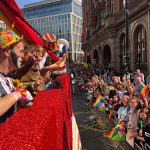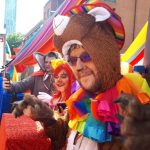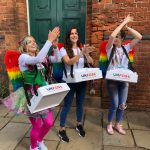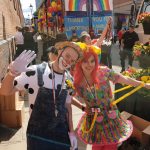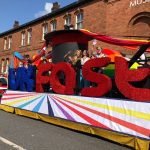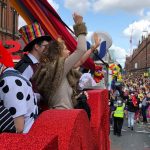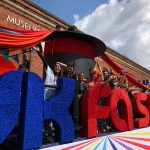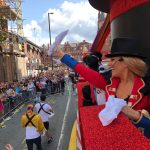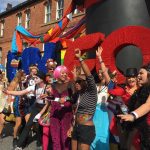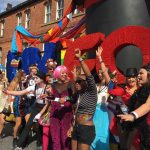 See more about UKFast culture on our social channels: