eCommerce Live is Coming – and You're Invited!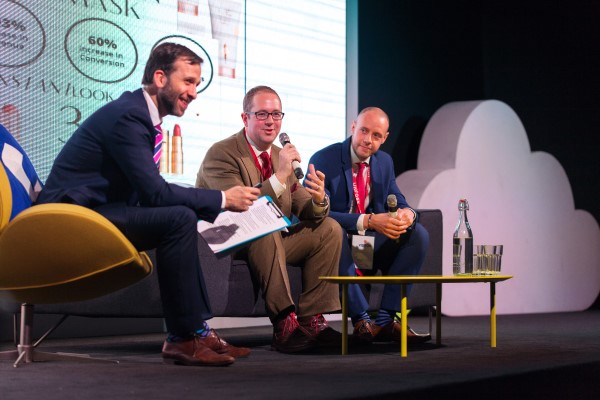 That's right, it's that time of year again when we start the countdown for eCommerce Live UK, (happening in Manchester and London on the 19th and 20th September 2018, if you hadn't heard).
eCommerce Live covers everything you want (and need) to know about what consumers are thinking, the domination of mCommerce, cybercrime and so much more – you'd be crazy to miss out if you want your eCommerce business to succeed.
Still not convinced?
Let me guide you through the Big Five eCommerce trends to be covered at the event. Take a look to see what takes your fancy and makes you smell the virtual coffee.
1.    Consumer mind-reading

Did you know that 50% of shoppers are more likely to shop if their experience is personalised? Or that social media icons are influencing your products' potential to sell? Get clued up about what your consumers are thinking, how human emotions and your website work together to grow your business, and how to maximise engagement on your site.
2.    Don't care how, we want it now

Instant gratification isn't a new phrase, but are your customers getting it from your site? Convenience is everything, a seamless user experience is expected, and if people can't checkout in a matter of seconds – pfft, bye-bye to that sale! Avoid this sad scenario, don't miss our invaluable expert advice on all things personalisation, cashless shopping and instant consumer feedback.
3.    The domination of mCommerce

Confusing checkout processes, combined with not having the desired payment options, accounts for almost 20% of all abandoned carts. Converting your site to suit mobile users is imperative to ensure your business has a future, which means accounting for technologies like facial recognition and fingerprint payments. Get the latest know-how for keeping your mobile shoppers happy.
4.    Trust is a must

Security and data go hand in hand. If you're still 'getting there' with your GDPR compliance, and your site is 'contemplating' patching up that outdated software, get yourself to eCommerce Live. We can guarantee you go home to (virtually) lock, shutter and CCTV your site. After all, what customer would trust a shop with no locks if their card details were in the storeroom?
5.    It's all about speed

Obviously, at UKFast, we think faster. But the fact is, the whole world thinks faster nowadays and if you can't keep up it'll pass you buy, especially when it comes to online shopping. Automation, eight minute deliveries and pizza by drone; everything that makes your eCommerce faster and more convenient is what our experts are covering.
It goes without saying that we are also discussing the future of eCommerce. So, if you like the sound of 'how AR killed VR', 'competing with the holy grail of eCommerce' (aka Amazon), Blockchain and 'how to train Alexa', book your tickets now.