Designers: What Can FASTdesk GPU Do For You?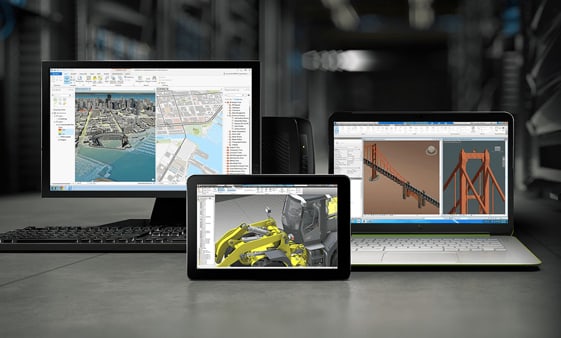 Wait, what time is it? It's 8PM and you're stuck in the office with your rendering programme going 1mph. Fantastic.
In design, speed means efficiency and reaching those tight deadlines with time to spare. It's just typical that your software would crash when that high-profile meeting is just around the corner…
However, UKFast has been working on an exciting new piece of kit which is specially created to help designers everywhere.
We've launched a super-fast virtual workstation meaning you can use high-powered programmes from anywhere in the world – on any laptop, tablet or computer – with incredible results.
While many of you might remember the launch of FASTdesk two years ago, our latest update gives a 112-times boost in power compared to a regular CPU.
Say hello to FASTdesk GPU: the cloud workstation that puts the pedal to the metal!

What is FASTdesk GPU?
FASTdesk GPU is a cloud-based virtual workstation ideal for running applications like Adobe Photoshop®, 3D CAD, media composers and other graphics-intensive applications, with all the resource and performance sitting in the cloud.
UKFast Engineer Ryan says: "FASTdesk GPU combines the performance and application compatibility of enterprise grade Nvidia Tesla GPU's + CUDA with the flexibility of Citrix XenDesktop to offer a serious cloud-based alternative to expensive office based workstations."
While many businesses use software which requires massive amounts of power (including companies in the FinTech sector) those using design software – both in a commercial and academic setting – can reap the rewards of FASTdesk GPU. Perfect for:
CAD designers
Content creators
Photo/video editors
FASTdesk GPU is designed with creative/CAD software in mind, meaning that your work will always be speedy, with the added bonus of being backed up in the cloud. Compatible software includes:
AUTODESK AutoCAD
AUTODESK MAYA
AUTODESK REVIT
SolidWorks
Adobe creative suite
And many more!
What can FASTdesk GPU do for your designs?
The results speak for themselves. High-spec images on a GPU (graphics processing unit) are much clearer and quicker to produce than on a standard CPU. Take a look below.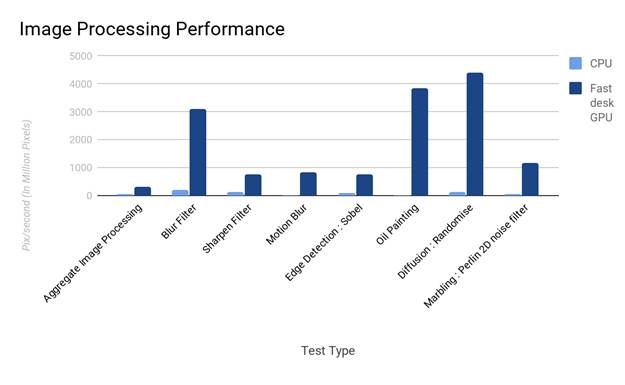 The tech
FASTdesk GPU sits on enterprise-grade hardware. The solution is powered by NVIDIA GRID™ technology combined with Nvidia Tesla P40 GPU's and delivers 4GB GDDR5 graphics memory for each desktop.
Take a look at the spec:
Nvidia Tesla P40 GPU's
Intel Xeon E5 CPU's at 3GHZ
Nvidia GRID technology
DDR4 ECC Memory
The Citrix XenDesktop software we use at UKFast allows clients to access the VM from anywhere with an internet connection, from their computer, laptop or tablet device.
In-house hardware can end up costing thousands of pounds, however, not only does FASTdesk GPU mean you're using world-class technology, the price is also a fraction you'd expect.
Work from anywhere in the world with FASTdesk GPU and produce clear, inspiring images and designs for your top clients.
Speak to a UKFast FASTdesk GPU expert to find out more.