Your Top eCommerce Events – Autumn/Winter 2018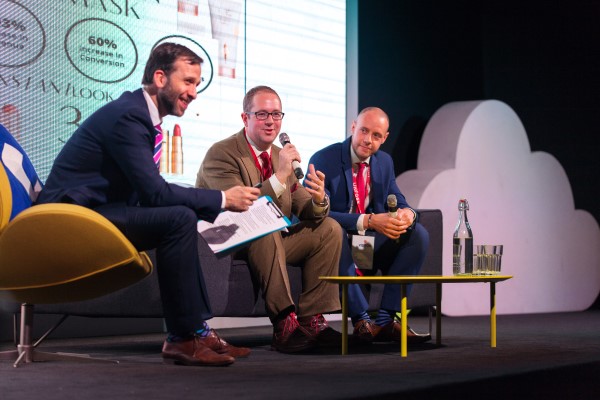 After some fantastic events this summer, it's time to cover the next big round of eCommerce events to skyrocket your business.
September brings three of the biggest eCommerce events in our calendar, all in the space of one month! So get the low-down on the latest eCommerce events of autumn and winter 2018.
eCommerce Live UK
Manchester – 19th September
London – 20th September
Join us in our incredible new events space at UKFast Campus for our biggest eCommerce Live UK ever! We are hosting a number of talks by all-star eCommerce gurus on the hottest trends for 2018 and beyond. eCommerce Live is the culmination of our learnings from the last 12 months and gives us a chance to host talks and panels with our industry-leading partners.
eCommerce Expo
London 26–27th September
As one of the UK's largest eCommerce events, eCommerce Expo has been a staple entry in our events calendar for a number of years. Visit us at our huge double-decker stand to gain expert advice from Magento and Shopware-certified experts or take part in our Scalextrics mini Grand-Prix for the chance to win a drone!
Find out more about eCommerce Expo here > 
eCommerce Show North
Manchester 6-7th November
We're always proud to support the growth of the eCommerce community, especially in the North West. This year's eCommerce Show North features a keynote theatre and expert eCommerce panels to encourage thought-provoking conversations between over 120 exhibitors and up to 3000 attendees.
Not only are events like eCommerce Live UK, eCommerce Expo and eCommerce Show North great ways to gain insight into what the world of eCommerce may hold over the next few weeks, months and years, they're a fantastic chance to forge new partnerships, rekindle old bonds and get all the latest developments in the tech that powers your solution and supercharges your eCommerce business.
We can't wait to see you! Make sure you reserve your place here.
Check out our eCommerce webinar series for the best tips and tricks to boost your eCommerce business.