Threat Surveillance: Giving Control Back To You
If you're a regular on the MyUKFast portal, you'll notice that we've made a few changes lately to give you even more control of your solution!
We know how busy you are and how much time and effort running a business takes. At UKFast, we're all about streamlining processes and making sure you get the most from your hosting solution.
What's new?
With the new MyUKFast updates, you can now run your own vulnerability scans – rather than tasking it in with the UKFast team – meaning that you can check your system status at any time of the day or night. You can also schedule reoccurring vulnerability scans, saving further time for you and your business, then review the reports on MyUKFast.
Simple!
Leave scans running overnight, outside of office hours, meaning you can focus on other areas while leaving the security up to us!
The new map feature allows you to see where incoming traffic to your server and potential breaches are coming from across the world. You can also view the severity level of an incoming attack, allowing you to assess the level of action you need take.
What do I do if something is picked up during my vulnerability scan?
Just task it in with the UKFast team by raising a ticket and our 24/7/365 support team will fix it in typical speedy, UKFast fashion.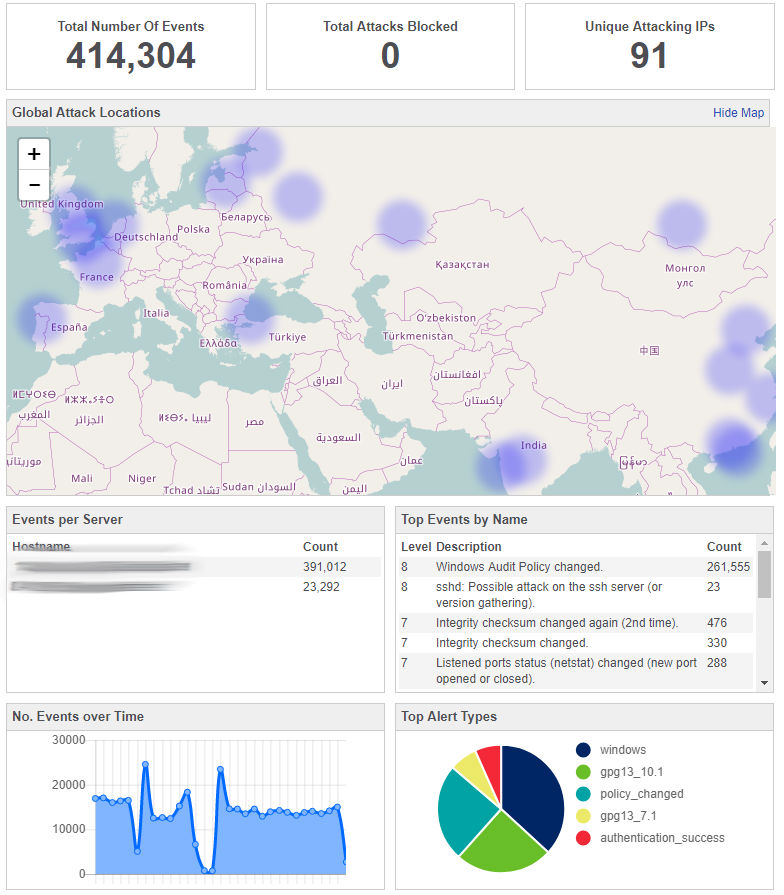 What is Threat Surveillance?
UKFast Threat Surveillance is built in-house by top security specialists, so your business is always secure.
Threat Sureveillance uses agents installed on each of your servers, continuously working to analyse data and distinguish between potential security breaches on your network and normal activity.
As part of Threat Surveillance, UKFast provides a default list of logs and events which can be customised for your environment. If any of the 2,000 rules created are triggered by unusual user behaviour, an alert is sent to our internal security team so the appropriate action will be taken.
It would be great to get your thoughts on our new changes. What do you like about Threat Surveillance? What would you like to see improved?
Speak to a UKFast Threat Surveillance expert to keep your systems secure at all times