Laracon 2018 – The Highlights from UKFast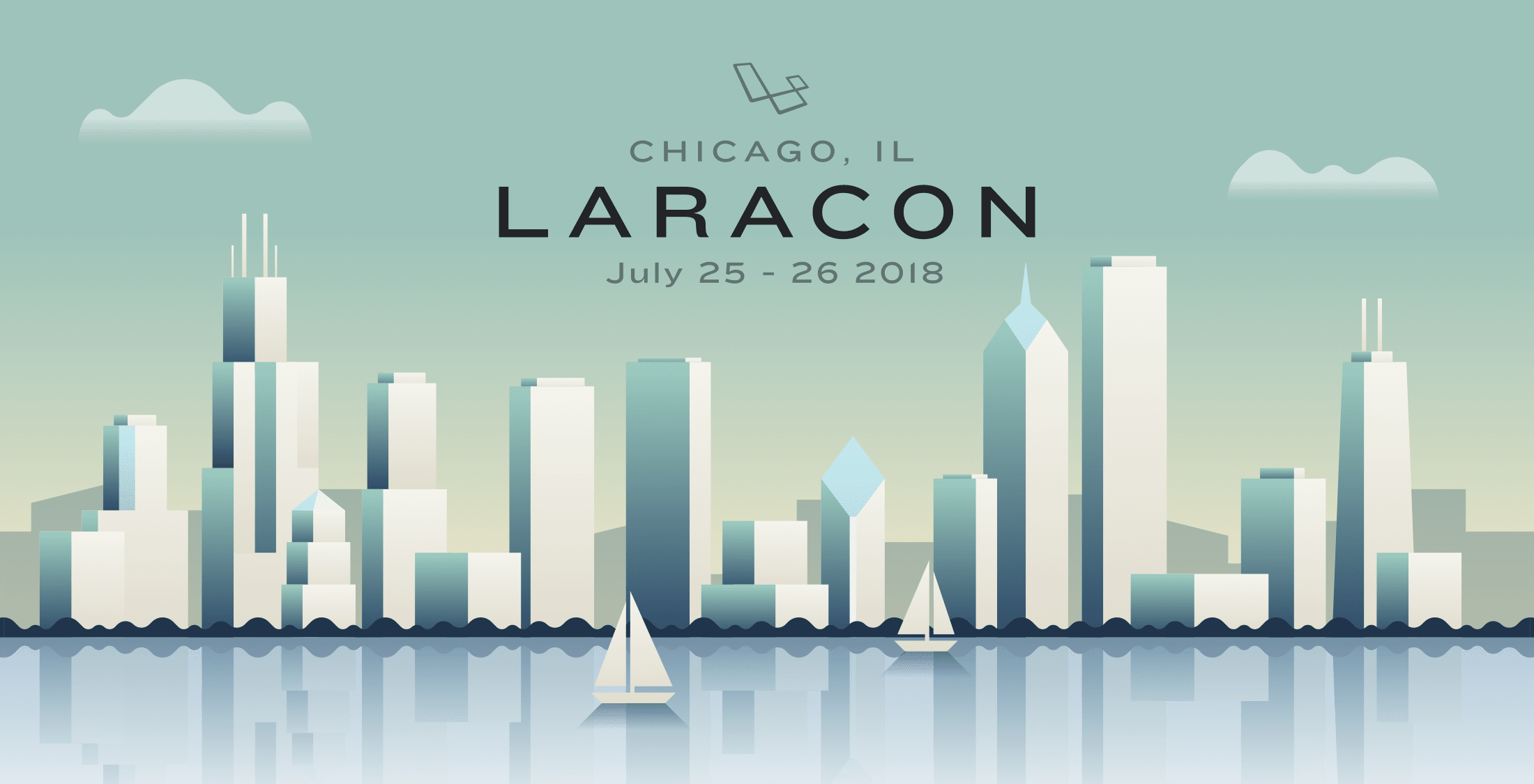 The tech world has been a-buzz with talk of Laracon.
Held in Chicago, Illinois, Laracon US is the globe's largest convention for all things Laravel. The PHP framework, Laravel, is widely used among developers, known for its simplicity, elegance and ability to produce super-fast applications. Laracon brought together the biggest minds in business and PHP to give techies and employers alike the burning Laravel news over the course of two days (25-26th July).
To get further insight into the conference and what developments are rolling  out over the next few months, we spoke to UKFast techie Ryan who has been following Laracon closely.
Find out what Ryan had to say.
The Laracon Lowdown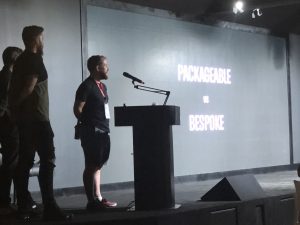 As a PHP Developer, I'd been looking forward to Laracon for some time and, although the physical event is held in Midwest America, it was fantastic to be able to follow the event so closely online as well as at the newly-launched  Laravel MCR meet-up at UKFast Campus.
The whole conference was packed with excellent talks from the professionals, including Taylor Otwell who gave the keynote session. Otwell, one of the hottest names in PHP, spoke mainly about brand new Laravel product Nova which debuts in August 2018.
More than 850 people attended the conference, quite a few more than the first Laracon six years ago which hosted just 90 people. Laravel, which was released into the universe seven years ago, has gone through several incarnations, with 5.6 being the current edition. For me, it's fantastic to see how the framework has progressed since I started using it three and a half years ago.
Laravel 5.7 is coming out in August this year, however there do not appear to be many changes to the framework. This underlines the level of development in the framework, with each new version revealing fewer radical changes than the last, with easier updates.
Matt Stauffer
Some of the talks centred on showing IT technicians new knowledge to take back to their workplaces and soft skills to reinforce your abilities. These talks were great for breaking up the hardcore tech-talk which was flying around fast.
Matt Stauffer's was great – he's one of the more active members in the Laravel community. He included a lot on code standards, making it easy to maintain readable code which is something we're doing a lot of work on within the R&D team at UKFast, ensuring that any of us can step in to help on other people's work if we need to.
He outlined a brilliant testing strategy for when writing new code, as he focussed on "saving his job":  you prioritise automated testing tools on the most critical parts of the system (which, in my opinion, is likely to be login and billing systems for most companies).
TJ Miller
TJ  Miller, Director of Application Development at International Bancard, had lots of relevant points which should apply to most businesses; even if they're not writing APIs, the project management stuff still applies. He argues that ironing out issues in the beginning saves a lot of time – at UKFast we use the whiteboard for scribbling down ideas all the time, planning out database structures, setting out navigation hierarchies and looking out how each of our services communicate – just ignore the doodles around the sides, please!
Miller also recommends the book "Build APIs You Won't Hate" in his talk: pretty much everyone in our department has read this at some point and it's a great book for your business!
Jason McCreary

Jason runs a service for automatically upgrading older Laravel versions to the latest. Usually upgrading Laravel is a copy and paste job, but some people are unwilling to upgrade as quickly as Laravel updates itself. Jason highlighted that many people still like to use Laravel 5.3, as Laravel 5.5 has stricter server requirements. He claims people aren't using  environment variables correctly, which makes upgrading more difficult.
Database queries being run in the 'view' layer of the application (what gets presented to the end user) is 24 per cent – however, ideally this should be zero per cent. It was interesting to see a percentage-based look at other developers' codebases and see what mistakes other people are making. This sort of thing can help other teams improve the way they work.
All attendees and speakers were gifted with loads of Laracon freebies which they were keen to display on Twitter (#Laracon). The general consensus online is that the conference was great and really worthwhile, but the most value came from meeting new people at the after party, bouncing ideas off each other and picking up new tips.
Looking for the next step in your career?
Become a PHP Developer at UKFast.