Are You Ready for Peak Season?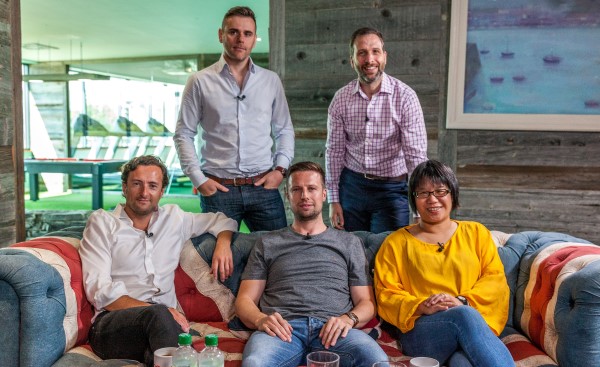 It's that time of year again – businesses around the world are preparing themselves for Black Friday and the holiday rush. While it might seem a lifetime away, in the world of eCommerce – with just months to go – the pressure is on to get all your ducks in a row before it's too late.
UKFast has gathered together some of the top eCommerce experts in the industry to give you the hotly anticipated tips to help your business reach the top this peak season.
Peak season pain points
It creeps up on us every year. The peak season push! Research by Dotcom Distribution surveyed 125 eCommerce brand professionals to identify key pain points during the 2017 holiday season. The results indicate that project management plays a key role in ensuring a company's success during any peak period.
With consumers becoming more and more demanding and savvy – whether that be expecting shipping quickly, on time and in full – logistics professionals are expected to provide efficient, timely order fulfilment. However, the stats might come as a shock:
67 per cent of eCommerce brands in the survey said less than 99 per cent of orders were shipped completely
Fulfilment delays are the biggest seasonal challenge – these can increase costs and cause brands to lose profits
The key questions
Whether it's Black Friday, Cyber Monday, Valentine's Day or the summer holiday season, preparing for a spike in traffic is essential. So, what are the trends and best practices that companies must adopt in order to make sure their site is as prepared as it can be, and what are the dangers of ignoring them?
Our experts – including UKFast Enterprise MD Jonathan Bowers, Sweet Mandarin CEO Lisa Tse and CEO of Smartebusiness Ian Hammersley – are here to deliver top tips on how to best prepare your eCommerce store for peak seasons.
In the Peak Seasons webinar we cover:
Best practices to prepare your site for a peak season
How online retailers can optimise their selling potential during a peak season
The most common problems in failing to prepare for a peak season and the best solutions for your business
Stay at the top of your game for every peak season.
View the on-demand webinar for FREE