UKFast's Day at the Beach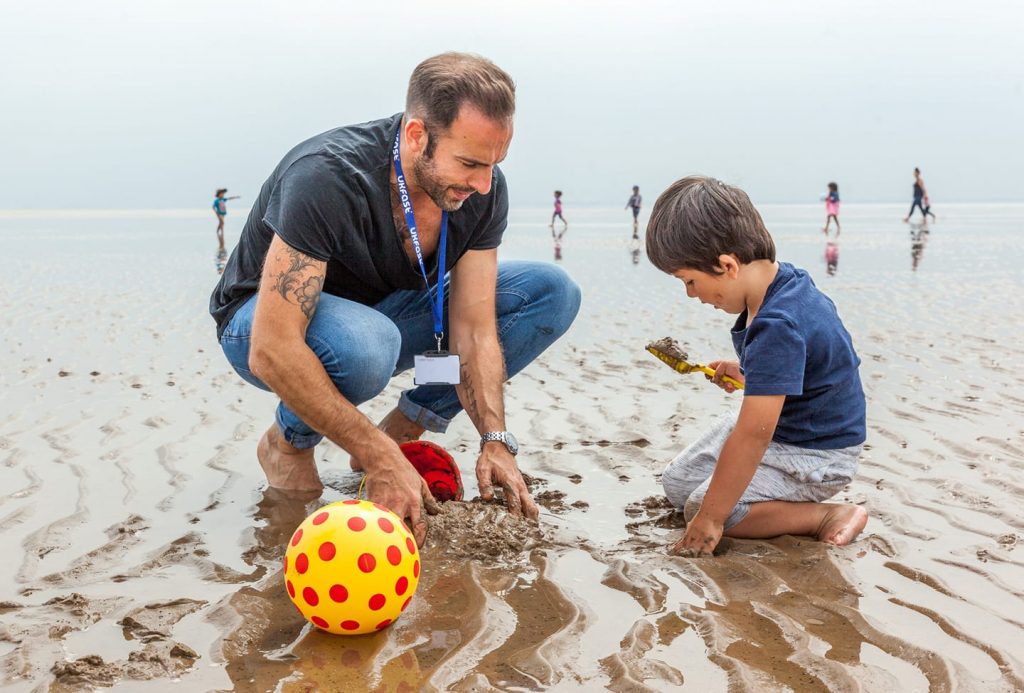 Is there anything better than a trip to the seaside? Building sandcastles, paddling in the sea and football on the beach are what memories are made of!
So when we heard that some of the children at a nursery right on our doorstep had never even seen the sea, we made a few calls.
We do like to be beside the sea
Last week, more than 80 children and their parents piled onto coaches and headed over to Lytham St Annes for a day on the beach, sponsored by UKFast.
As our team of volunteers made their way across the sand dunes to greet the group, they were met by little ones eating a picnic on the beach, burying dad in the sand, running to catch the tide going out and peals of laughter from every corner. It was everything a day at the beach should be.
A helping hand in the community
We're incredibly proud to support Martenscroft, which is just around the corner from UKFast Campus in Hulme. It's both a registered school and designated Sure Start Children's Centre providing integrated care and education for children from four months to five years of age. It is located in an area with high levels of social and economic disadvantage, and more than 65 per cent of the children who attend have English as a second language.
Martenscroft is an incredible space for children. Lucy Powell MP describes the centre as "an exemplar of what real social mobility and changing life chances is all about".
Last Thursday's beach day came in a week where we launched the next of our community initiatives, Holiday Hunger, and where we also celebrated Greater Manchester's unsung heroes in our UKFast Community and Education Awards. This is truly a summer of sharing and caring.
Find out more about how UKFast helps the Manchester community