My Work Experience at UKFast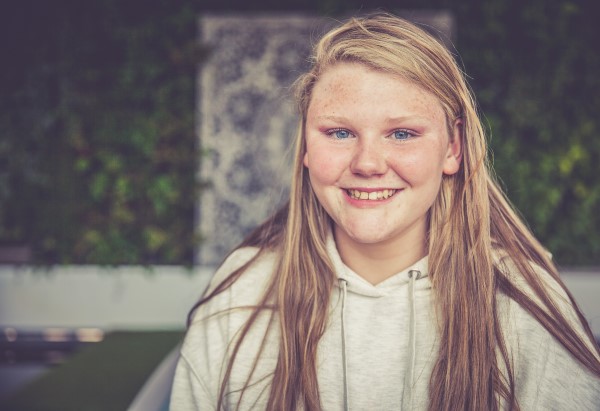 Hello, my name is Fi, I'm 17-years-old and studying my A-Levels. I've just completed a week's work experience here at UKFast and want to share my experience.
When most people undertake work experience they expect to spend it doing paperwork, handing out coffees, shadowing and not really getting much hands-on work done. Well, it is a completely different story here at UKFast!
First impressions
It was the first day and I was told to arrive for 8:45am in time for the Monday Morning Meeting. When I arrived at the UKFast building, I saw everyone standing in the car park. When I looked closer, I discovered a beach in the middle of the car park and UKFast was hosting their very own version of Crufts! It was a great way to lift everyone's spirts up for the day – what's better than watching puppies run around chasing balls? By this point I was in a great mood and I hadn't even entered the building yet.
My first impressions of the office were mind-blowing. UKFast Campus wasn't any bog-standard office with white-washed walls. It was vibrant, colourful and the people were so friendly; I could immediately tell that UKFast was all about the people.
On my tour of the building I was taken to meet the Communications team who were my mentors for the week. They were so welcoming and smiley, and made me feel right at home. I got stuck into research, blog writing and sourcing contacts which was something I really enjoyed.
So much to do!
Throughout the week I carried on with my tasks, researching the tech skills-gap and wrote a new tech story, which to be published on to UKFast's social media. I began to really settle in. I also helped out with decorating the brand new UKFast building on campus – this was a really fun part of my week! It was amazing to see everyone work in sync, painting and cleaning, to get this building up and running as soon as possible. I am glad to say it was a success!
I was amazed by all the things UKFast does for its people: healthy snacks on tap, a gym, a personal trainer and, of course, the beach. All these things help to keep the team happy at work and encourage a healthy lifestyle. Here at UKFast, you can really see that if you love your job you will never have to work a day in your life. The UKFast team love working here and everyone I've spoken to is their own unique character. I also read that nine out of the ten of the first employees hired at UKFast still work here, which says so much.
A fun end to the week
At the end of my week I can safely say that my time here at UKFast has been one of the best weeks ever. I even managed to squeeze in a yoga class on my last day which was very refreshing, although it did make me realise how inflexible I am!
I absolutely love the diversity of the people at UKFast and the way work is balanced, especially when it comes relaxation and exercise, you get the best of both worlds. I really hope to come back and work here one day!
Could you be a UKFast superstar?
Join a multi-award-winning family business which believes that climbing Snowdon, lunchtime workouts, skiing in Switzerland, and a free bar is all in a week's work.