Your Top eCommerce Events of 2018
When did you last stop off at the high street? The memory might be a little hazy but I'd bet most of us can pinpoint the last time we purchased something online.
In 2018, eCommerce really does make the world go round.
At UKFast, we really understand the importance of online businesses and our eCommerce experts have years of experience supporting and working closely with Magento (and now Shopware) platforms to give your business the strongest foundations on the web.
We're so excited to be attending some of the UK's top eCommerce events this summer. Join us as we travel the country to gather and share the best eCommerce tips, news and updates of 2018.

eCommerce Live
Wednesday 19th September 2018 – Manchester
Wednesday 20th September 2018 – London
The final eCommerce event of the summer is by no means the smallest! eCommerce Live gives us chance to share our experience in the industry over the past 12 months and reveal what we're anticipating for the next year.
It creates a platform for all of our expert partners and industry contacts, encapsulating our mission statement to a tee: "UKFast exists to significantly accelerate commerce and learning through innovation and thought, whilst contributing to our customer's success."
Use the "ECOMHALF" discount code to get your eCommerce Live ticket half-price.

Hypercommerce
Thursday 21st June 2018 – Bristol
Thursday 12th July 2018 – London
Wednesday 18th July 2018 – Manchester
Hypercommerce is so popular there are three dates this summer. The event is home to exciting eCommerce seminars organised by our leading UK Magento solution partner, PushON.
Join us on any of the three dates above to hear our Five Killer Moves to Optimised eCommerce Success. We'll be joined by industry experts from Magento, DotMailer and Trust Pilot, sharing insight into their field of specialism.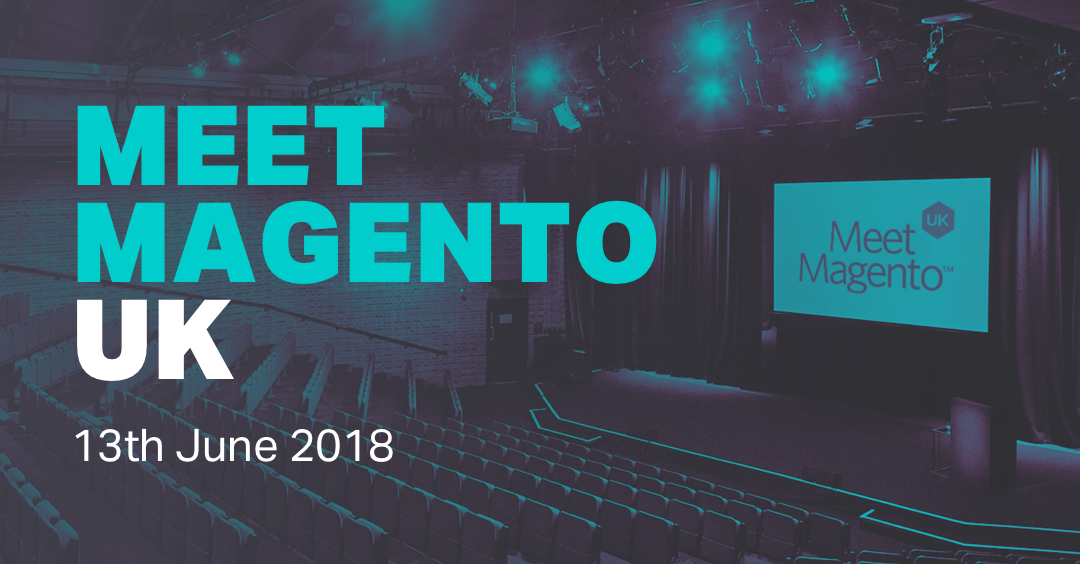 Meet Magento
Wednesday 13th June 2018 – London
We were at The Mermaid Theatre, London, meeting our partners and customers and answering their eCommerce questions.
Meet Magento gave us chance to catch-up on announcements from Magento and our long-standing partners JH. The event included sessions dedicated to merchants and those looking for a more technical insight.
Don't forget, if you're looking for lightning-fast Magento-Optimised Hosting, 100% network uptime, a specialist Magento support team 24/7/365 and zero compromise when it comes to your security;  speak to one of our Magento specialists.
Keep an eye out for our autumn/winter eCommerce events this year:
eCommerce Expo                            26-Sep, 27-Sep                  London
Magento Live Europe                     09-Oct, 10-Oct                   Barcelona
eCommerce Show North              06-Nov, 07-Nov                 Manchester
Get the full list of future UKFast events