Your Five Top Business Tips for Summer 2018
The world of eCommerce is a speedy thing. Over the past few years we've seen the rise of same-day delivery and designated pick-up points as people know they can order all the weird and wonderful things the web has to offer at the click of a button, and receive them without delay.
We live in a culture which expects speed, accuracy and service with a smile. To keep our customers happy, we must meet the ever-increasing demands of the market with the newest innovations and the best customer service known to humankind!
We've created a brand new eCommerce infographic with simple tips to give your site the boost it needs. So whatever the size of your online store, get our expert tips on how to bring your business up to speed in 2018.
1 Average spend

With the huge impact eCommerce has on our economy, a specially designed eCommerce-optimised hosting platform can accelerate your business to create those coveted conversions. UKFast's eCommerce-optimised solutions include first-class support and pre-configured servers, getting you online faster.
Speak to an eCommerce expert now to find out how UKFast can help your business >
2 Mobile first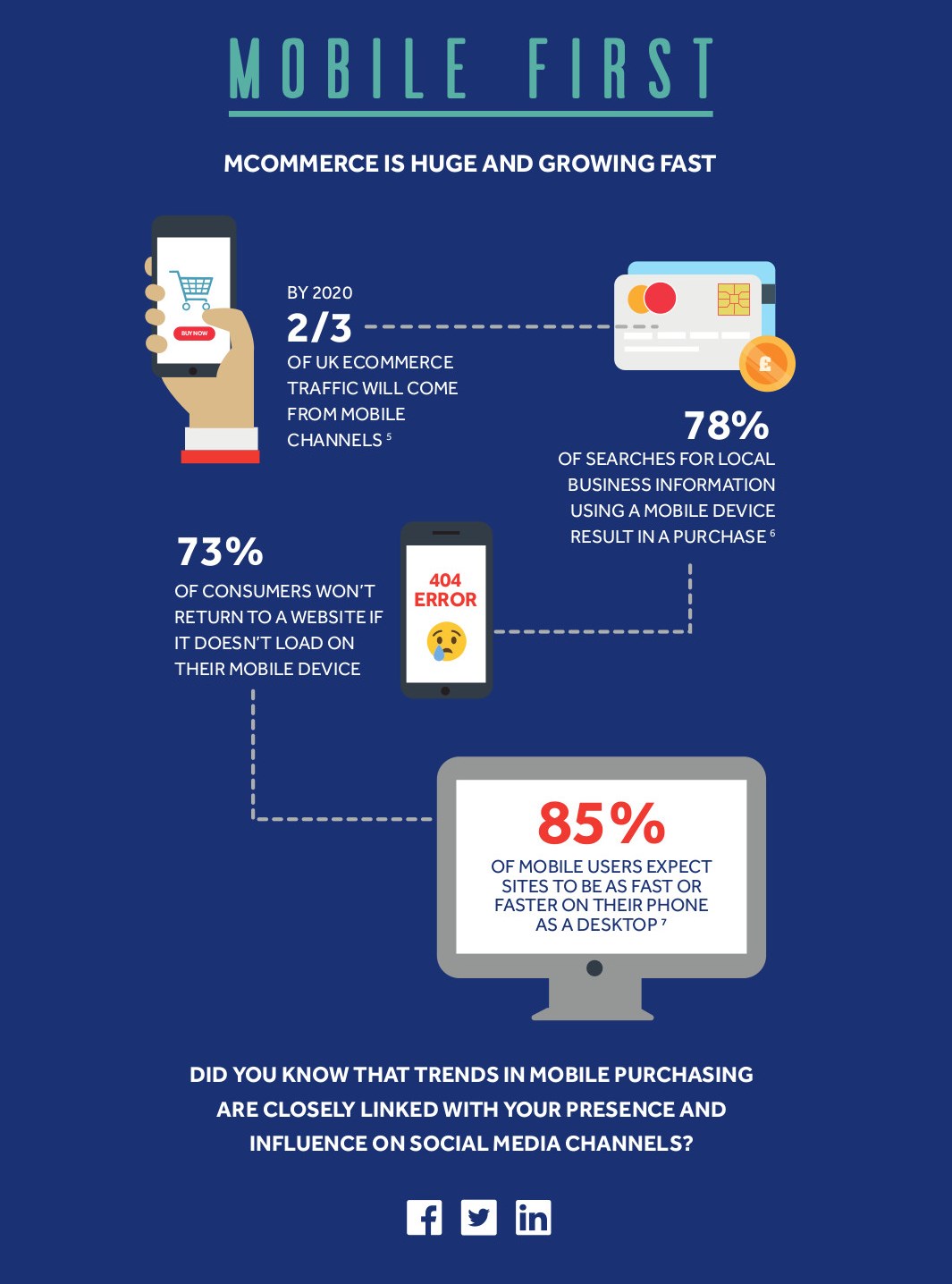 Google's latest SEO update means that websites which have specially designed layouts on mobile devices perform better in search engine rankings.
Shopware and Magento are responsive platform which contain ready-made, mobile-friendly templates for your website, meaning your site can climb the search rankings with ease and keep looking great on both desktop and mobile.
3 Speed and SEO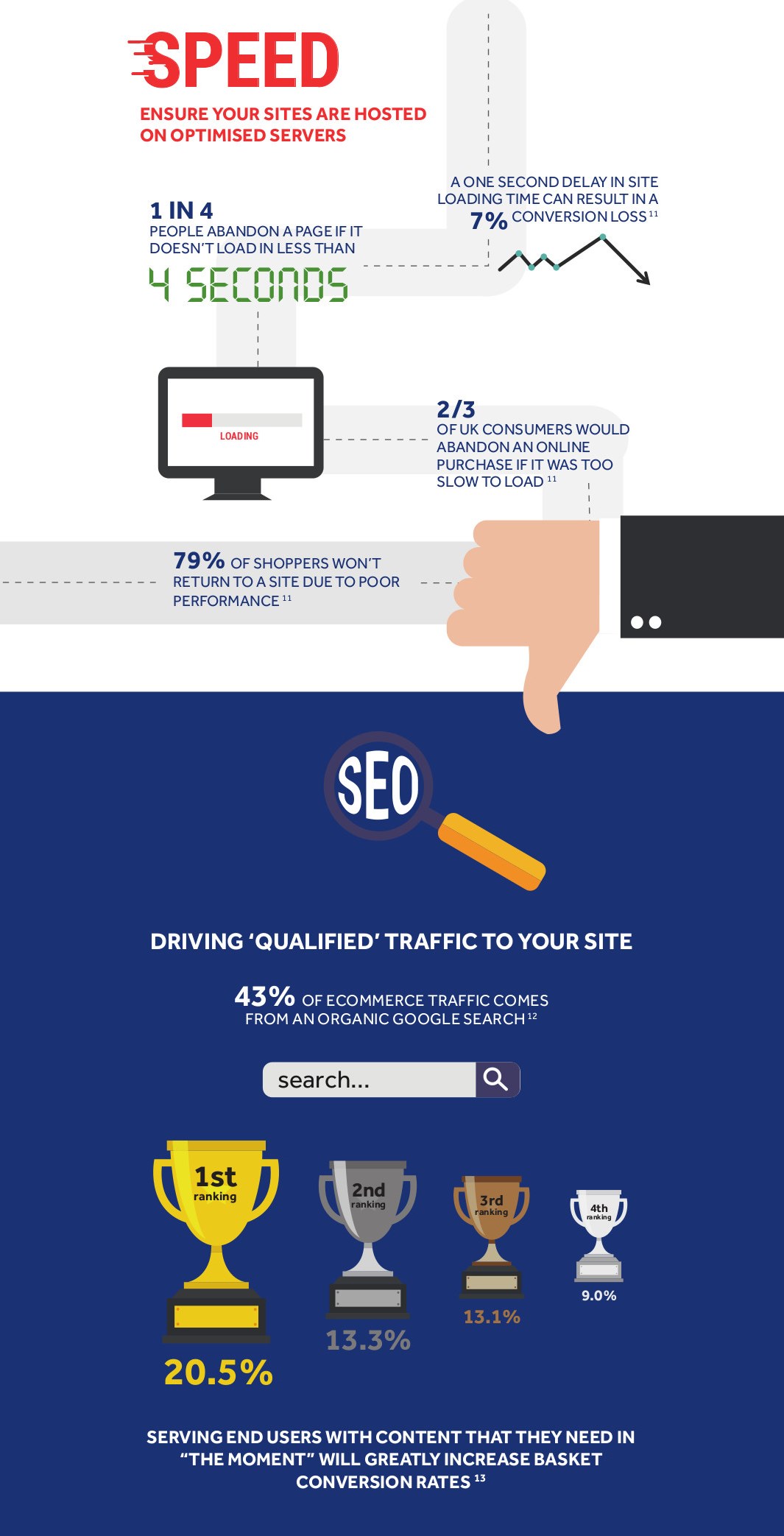 Content Delivery Network (CDN) from UKFast is designed to bring content closer to your customer, improving your page ranking and online revenue, with extra speed thrown in for good measure.
Speak to a UKFast professional about how CDN can accelerate your business today >
4 Trust security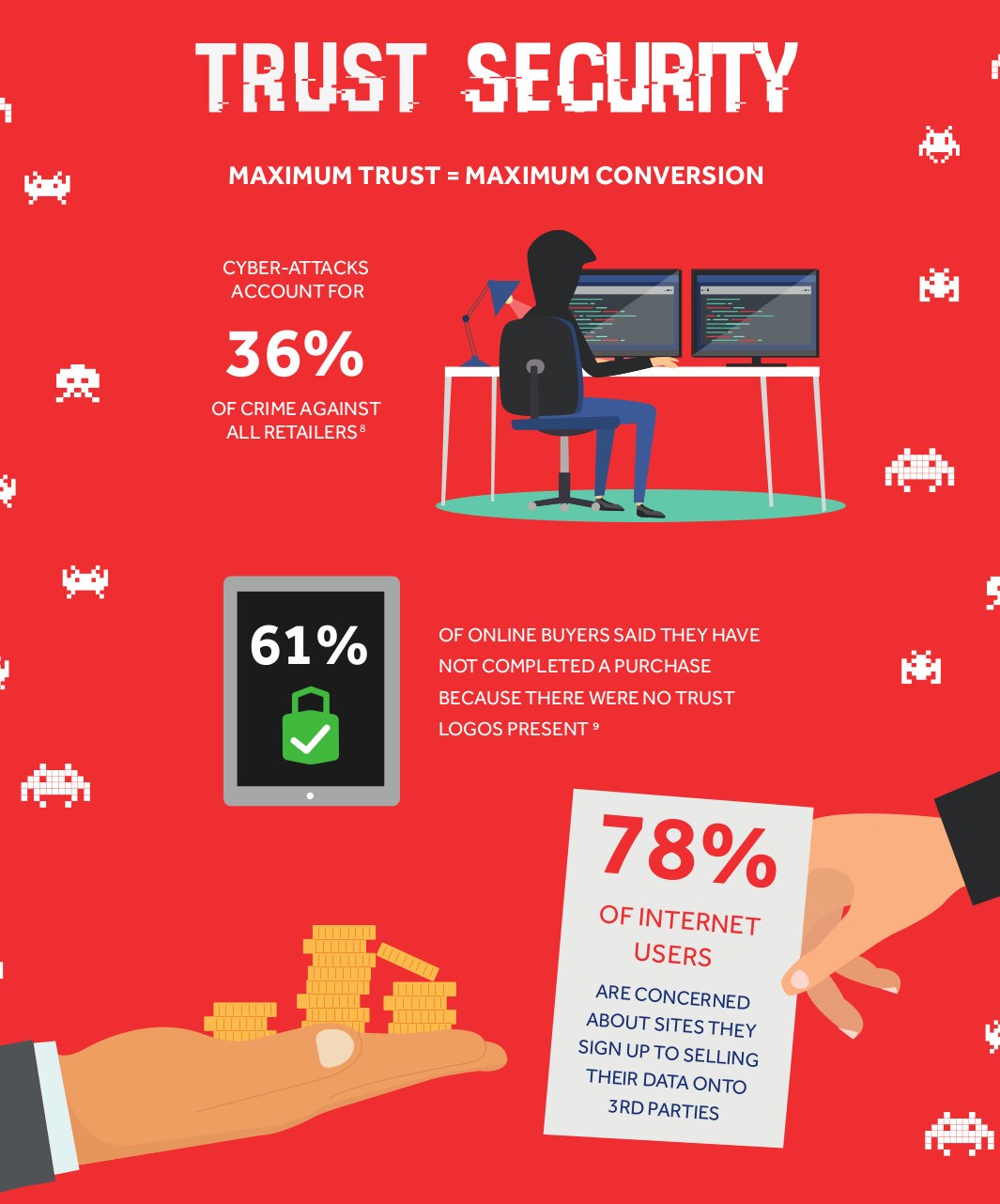 Maintain maximum conversions by securing your shopper's personal information. PROsecure combines the latest security technologies with in-house expertise to ensure threats are identified, diagnosed and neutralised, keeping your customers' data locked down at all times.
Find out more about PROsecure now >
5 Find a hosting provider who cares
Last but not least, go with a hosting provider that really care about your success. At UKFast, not only do we have award-winning customer support, we employee team members who are passionate about what they do and are happy to go the extra mile for our customers.
Our 24/7/365 support means you can ring our highly qualified Level 3 engineers at any time of the day or night, and always get through to the right person within three rings.
Our support is truly second to none.
Download the FREE infographic