Digital Transformation in the Public Sector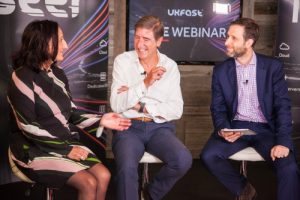 Martin Knapp, UKFast's Public Sector Director, takes over the UKFast blog today to show you how the public sector is set to meet the needs of a tech-savvy nation while saving money from tight budgets.
***
When was the last time you tried to book a last minute doctor's appointment but couldn't get in? Or needed to speak to a healthcare professional out of hours and couldn't?
The frustrations of nine-to-five systems will soon be a thing of the past as the public sector changes the way it works forever.
The digital transformation of the public sector has been revolutionary
Patients and customers are now taking control of their own data and appointments, meaning lower wait-times and increased satisfaction.
It's now an accepted fact that cloud technology is driving public sector IT forward and delivering significant efficiencies and improvements in service. The introduction of technology such as Software-as-a-Service has enabled the way we work to evolve beyond the traditional nine to five.
Healthcare patients now have more control over their own care, however only 36% of people believe the public sector has caught up with the private sector.
Why is this and what can you do to help your public sector business?
Of those surveyed 65% determined taxation to be the most advanced online public service, followed by education at 63%, with public safety the least advanced at 44%; while health was identified as the priority area for digital development by 54% of respondents.
Security is always a major concern, whatever platform organisations operate on; but as cloud technology matures we're finding new ways to simplify IT infrastructure and reduce costs, enabling shared benefit from the development and consistency of cloud security.
Local governments are increasingly moving from their own on-premise hosting to cloud providers to make best use of the cloud, as well as UKFast's technical and customer support.
Download the new Digital Transformation whitepaper now to find out how the cloud can help revolutionise your public sector business today.