GDPR Deadline: Everything You Need To Know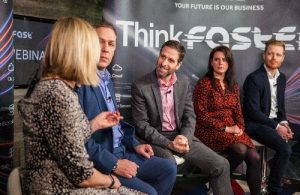 We've got it all: April showers, glorious sunshine and the promise of beers on the balcony this afternoon. But that's not the only thing spring brings this year.
Friday 25th May is the GDPR deadline day. The EU's GDPR (General Data Protection Regulation) means that all data must adhere to a new set of rules – the old data protection laws just aren't good enough anymore.
That means we've got just over one month to go.
GDPR will change the way we work, with tighter regulations meaning your company may have to pay thousands if not millions of pounds if you fail to comply. Actually, the figure is 4% of your global annual turnover or £20 million euros – whichever figure is greater.
So it's time to get a wiggle on.
Everything you need
You've probably noticed the barrage of emails over the past few months, with companies telling us their policies are changing – please tick this box, times a'changin'.
You might well be one of those companies preparing well in advance – hats off to you.
You should be well on your way to GDPR compliance, so UKFast has everything you need at our GDPR Unlocked exclusive event and in our GDPR whitepaper to get all your final ducks in a row.
Join us for the GDPR Deadline Day webinar, featuring a panel of some of the top GDPR experts in the country. The webinar in on 23rd May, just two days before the big deadline day, walks you through a quick final checklist to make sure you're completely ready.
Sign up to watch the LIVE webinar >
Just in case you missed it, here is our top infographic to get you where you need to be for 25th May.

Embed This Infographic On Your Blog
To embed this infographic into your blog, embed the code below.