Your NPS Score: Stay First-Class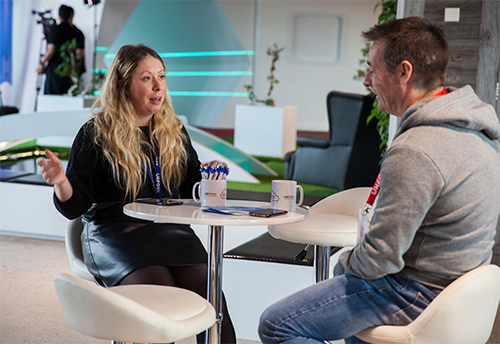 Ever had an experience with a company that's left you fuming? Kept on hold for two hours until someone cut off your call? Sales assistant abandoned you in the bread aisle?
Ooh, it gets my blood boiling just thinking about it!
But it's good to know you're not alone. According to Zendesk, 82% of customers have left a company because of a bad experience.
How is works

The actual score is the difference – positive or negative – between the percentage of customers who would recommend a company to someone else, and the percentage that would not.
So that means:
NPS = % Promoters – % Detractors
That's where NPS comes in. Net Promoter Score (or NPS) measures exactly what your client-base thinks of you, rating customer satisfaction (or dissatisfaction) to give you a quantifiable score.
Your NPS is a great way to keep track of how companies are doing, and how much care they place on their clients.
Unsure about NPS? We've produced the ultimate NPS whitepaper to give your business the edge when it comes to customer service.
Why it matters to you
Reputation, revenue, recommendations.
Encouraging people to talk positively about your customer service, upping your figures and gaining new customers is essential  for your business. What could be better than happy customers? 86% of customers are willing to pay more for a better customer experience, and an NPS increase of 7% correlates with a 1% growth in revenue, according to LSE.
NPS is a great way to:
 Incentivise your team – a spot of healthy competition goes a long way
Act on feedback fast – a negative comment from a customer can be rectified ASAP
Strengthen your customer service structure – use feedback to make your company even better!
Our NPS
At UKFast, we're proud of our NPS score which, as of 2017, is consistently +70. It's wonderful to hear that our customers are happy but it's just as important to understand how can improve – something we're constantly striving to do.
Innovations we've introduced to improve our service, thanks to feedback from the UKFast clients include:
Our unique 'pod' system
Our "three rings promise" connects you with a qualified level 3 engineer straight away
Our data centres and support teams are all within the UK, meaning there are no foreign call centres and no waiting times
We're committed to delivering excellent customer service whenever we're needed, 24/7/365.
Find out more about NPS
and how you can boost your
customer satisfaction score