Fighting Fit: The 5 Benefits of an Office Gym
Dumbbells? Check.
Running shoes? Check.
Free gym for life? Check!
Tomorrow, Saturday 7th April, is World Health Day and we're already flexing our muscles.
Many of our team members are massively into health and fitness – if you're not in your Lycra at 2pm, ready for kettlebell class, then we know you'll be heading to football, squash or sprint training later that day!
We love our on-site gym, but what are the true benefits of having an office exercise space?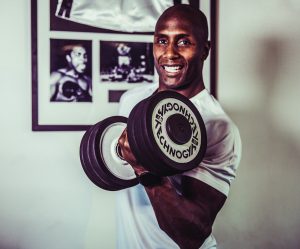 1 Fewer absentee days
Cardio = a healthy heart. Stretching = fewer aches and pain. A gym keeps your team active and fit, meaning fewer days taken off for sickness or ill-health reasons. Being able to let off steam from that meeting with a hardcore cardio workout or a sprint on the treadmill can do wonders for reducing stress and keeping the mind focussed, and logical.
2 Saving money
Gym memberships can swipe away a huge portion of your pay packet. You've got to pay pounds to lose them, right? An office gym means plenty of spare cash to spend on a great night out or a day with the family.
3 More awake
With all that extra adrenaline pumping, you feel ready to face anything. Keep those minds pumping, people!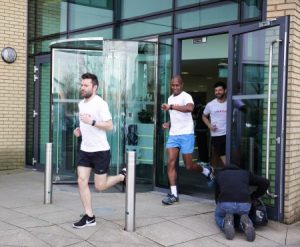 4 Higher motivation
Gym-goers are renowned for their resilience and willingness to push the boundaries of their fitness. And there's nothing wrong with a bit of healthy competition between colleagues on the rowing machines. Help them bring this motivation back to their desks to power through the day!
5 Job satisfaction
Studies show that those who can exercise at work and do crunches before their cereal are more likely to be happier in their jobs. When you're juggling family, work and an active social life, time really is everything. Being able to slot some fitness training in your lunch hour is perfect for creating happy minds and healthy bodies.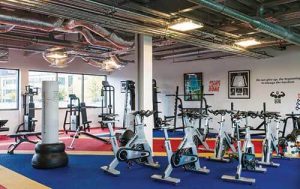 Convinced yet? While we're on about health, today is actually National Walk to Work Day. UKFast is within a very short walking distance of Manchester City Centre, meaning that those of us who commute into town via public transport don't have far to go! Great for the environment, fantastic for your step-count.
What are you up to this World Health Day?
P.S. We've just found out that today is also New Beer's Eve. Coincidence? We think not!
Could you be a UKFast superstar?
Join a multi-award-winning family business which believes that climbing Snowdon, lunchtime workouts, skiing in Switzerland, and a free bar is all in a week's work.