Taking Control: Who is Using Your Data?
When did you last give your details away to a stranger?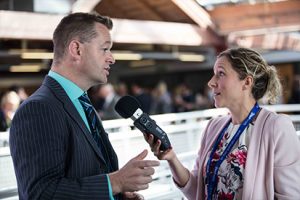 With the recent revelations from Facebook and Cambridge Analytica, we are currently hyper-aware of how our data is shared around the world.
When we enter our name, location, age and email address, often we don't know where that data is stored or sent to. However, we certainly hope it does not get passed to companies who might use it to manipulate our perceptions and thoughts.
Running away with your info
Online fitness recorder app Strava is seen as a great tool for runners, and produces a map of how far you have sprinted or cycled. While this is undoubtedly useful for keeping track of your exercise regime and measuring yourself against other people, this harvesting of data can have repercussions.
Recent breaking news shows Strava has published maps of soldiers exercising in supposed military bases. The locations included top secret areas in Syria, Afghanistan and the US. Not only has people's personal safety been put at risk, but national security has also been compromised.
With 27 million users worldwide, Strava collects a lot of user data.
In the wrong hands, that could be a dangerous thing.
Facebook: The old faithful
We're all used to linking our other accounts with Facebook. "Would you like to log in using Facebook?" is such a common question (that old chestnut) when it comes to logging in with sites like Spotify, Instagram and TripAdvisor. It's such an easy option as we don't have to add in all our details again and remember yet another complicated password. We click that button and we're in!
Don't lose control
It's time we started taking charge of our own data and choosing the sites we sign up for more carefully.
In his blog last week, UKFast CEO Lawrence Jones spoke about Cambridge Analytica and how this will impact businesses across the UK. Listen to the podcast here .
On BBC 5 Live Radio Lawrence shared his thoughts and advice about keeping ourselves secure online, and the video went viral.
Watch the video here for Lawrence's top advice:
https://www.facebook.com/LawrenceJonesCEOUKFast/videos/1686145328142966/
For more ways to protect your IT systems, read this advice from Paul Harris, MD of Secarma, the ethical hacking company.