What is Multi-Cloud?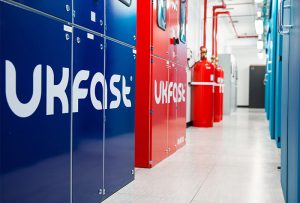 Spring is here! The time of fresh starts, new challenges and (hopefully) no more snow.
As we move into a new season, it's a good time to look ahead at what's to come this year. The UKFast team are down at Cloud Expo Europe today and tomorrow, gaining and sharing the best insights into the cloud landscape right now.
The breeze of change is in the air, with AI and the IoT taking centre stage right now, it's definitely time to take a closer look at the other biggest cloud trends of 2018 so far.
Multi-cloud platforms are the talk of the tech town, so get in the know!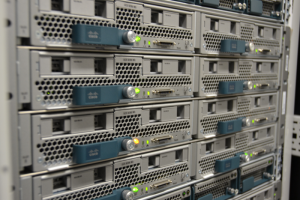 What is it?
According to the 2018 State of Cloud report, 81% of organisations have a multi-cloud plan in place – and for good reason.
Multi-cloud is a strategy that relies on multiple clouds – like Openstack, Microsoft and VMware – to function. Your office might have an overall workload that needs large amounts of RAM to run, as well as plenty of network resources on a private cloud (such as eCloud® Private). Multi-cloud can allow this to happen.
Let's give an example: you might have an accountancy programme that runs on some seriously old software, but changing it over would mean vast amounts of work for your team. This app can run on one cloud. You might also have a customer service output that needs to be quick, easy to use and highly scalable. This app runs on a separate cloud. You then might have an intranet system which requires a lot of storage. This will need – yep, you guessed it – a different type of cloud.
Wait a sec, isn't that what hybrid clouds are for?
This is very different to the hybrid cloud, which runs all your cloud platforms from a single application. Using public cloud, private cloud and dedicated servers is great for your business, although doesn't offer the same flexibility as the multi-cloud.
Why is multi-cloud so popular?
Every workload is different and by adopting multiple clouds you can allow a particular application to run at its best and with high availability.
Your company could have applications it's used for donkeys' years. It might be clunky and still use Comic Sans at its default (shudder), but it's an office standard and you couldn't manage your daily life without it. These kind of legacy apps can use one cloud while you use another for higher speed and memory.
Using many different clouds means that businesses can avoid vendor lock-in. By remaining vendor neutral, companies can pick and choose exactly what suits them and select the best tool for the job to help your business grow.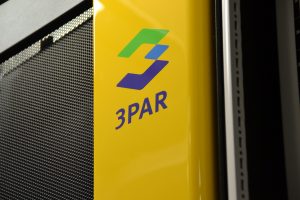 Is it easy to use?
Multi-cloud helps your company to scale quickly, however keeping track of several clouds can be tricky. Make sure you manage your multi-cloud platforms carefully.
Although lack of vendor lock-in when it comes to cloud can offer some great benefits to your business, you may end up missing out on great package deals and prices, meaning that you pay more for your multi-cloud strategy.
For all the latest developments in cloud, follow the UKFast Cloud Expo live feed here.
At our recent Cloud UK Live event, we talked to some of the most knowledgeable minds in the cloud world. For the highlights and more info on the amazing speakers, visit the live blog.