Get your head down on World Sleep Day!
Raring to go? All coffee-d up? Great, because it's World Sleep Day!
We hope you jumped out of bed this morning to celebrate this momentous occasion. Just think, the harder we work today, the longer we'll sleep tonight. Bliss.
In 2018, we're always so busy that by chopping an hour of your night's sleep might sometimes feel necessary and a hectic commute might mean setting that alarm a little earlier than we'd like. But sleep deprivation costs the UK economy £40 billion every year as people can't function to full capacity – either physically or mentally – when they need some more zeds.
Let's face the facts
One-fifth of all GP appointments centre around being too tired
Sleep loss means irritable co-workers (no-one wants to sit next to a Mardy Michael)
A lack of naps mean we're dozy, slow and sluggish
Tiredness makes us do impulsive things
But did you know, just one extra hour of sleep each week means the same as a 1.5% hop in short-term wages, and a 4.9% leap in your long-term salary?
This is great news for you and an increase in productivity is even better for your company. There is truly nothing better than a restorative nap before a long meeting.
Siesta success!
At UKFast, we have three purple sleeping pods, tucked away on the quiet third floor. The pods include duvets, pillows, reading lamps and squishy mattress floors which are the most comfortable things we've ever slept on.
Yes, of course, we use them almost every day! Take a look: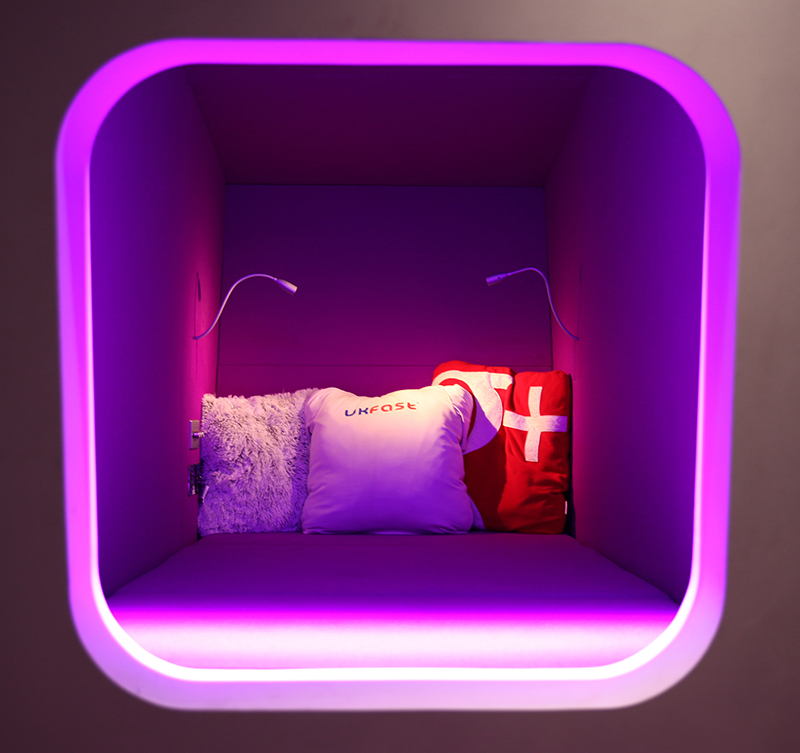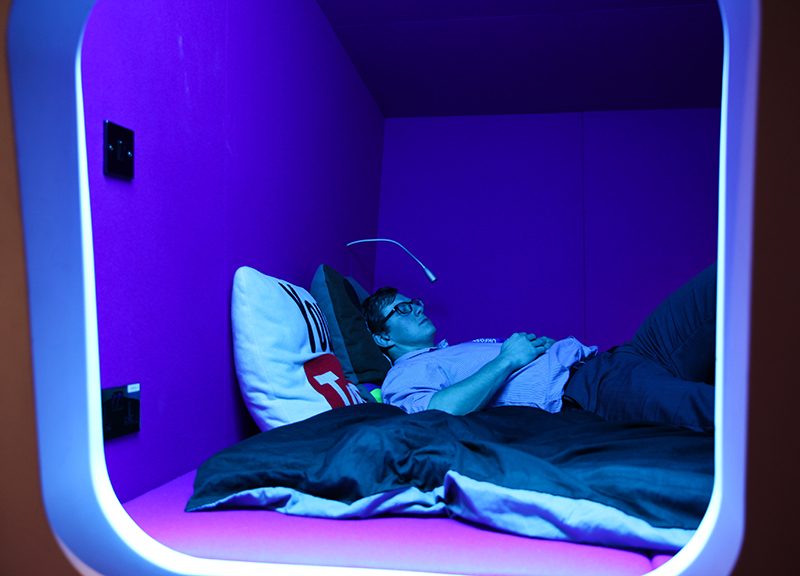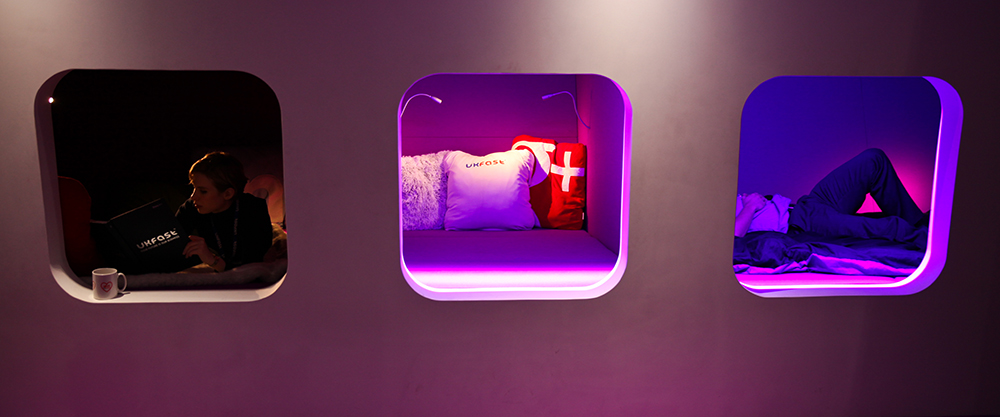 The sleeping pods are great for people who get in early or who have young kids at home – sometimes getting that extra 20 minutes is vital. We've found that team members who nap are far more productive, able to motivate their colleagues and are just nicer to be around.
Famous offices like Google, Facebook, Nestle and GlaxoSmithKline all see the value in napping and have their own versions of the classic sleeping pod.
So, maybe it's time to ask yourself, when did I last get my eight hours?
Next time you're feeling a little cranky at work or snoozing your way through that board meeting, it's time to whip out that feather pillow and get your head down.
Sweet dreams and make the most of World Sleep Day!