IWD18: How to Build Your Path to Success in Tech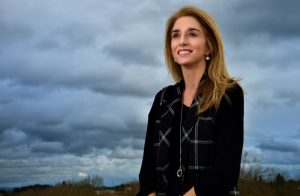 Raejeanne Skillern has a stunning career in technology. She is Intel Vice President at the Data Center Group and General Manager of the Cloud SP Platform Group. Here, on International Women's Day, she shares her experience of the highs and lows as a woman in tech.
*
A woman's path to building a career in technology is not always a straight line. It's difficult to predict what challenges and opportunities might come your way, but being adaptable, believing in yourself and surrounding yourself with a few good mentors can make all the difference in your ability to rise to the occasion.
As women, we often underestimate what we are capable of and don't truly know our abilities until they are put to the test. But while certain things might feel outside your comfort zone, nothing is impossible with the right mindset!
Being flexible
When I was a university student, a professor advised me to consider pursuing Computer Science in addition to my Math degree to unlock more doors in my career. While not at all part of my original plan, I took his advice, and it was one of the best decisions I have ever made. The technological side of my degree paved the way for my career at Intel and helped to further expand my job scope and responsibilities. While I never really loved coding, I have loved the step up it gave me in my career.
I started at Intel in purchasing, but three years later I moved into the Data Center Group in a product marketing role, eventually, becoming a Director. After my twins were born, I decided to go part-time, giving up the title and grade level that I had earned after several years of dedicated effort.  I gave up managing people, but continued to take on very compelling projects, and remained on-staff for visibility and insight.
I received some of my best reviews during that period and I never felt pressured to come back full-time until I was ready. When it was time, my manager supported my jump right back into a senior level position on one of the most interesting growth areas—the cloud. Ten years later—here I am as Vice President!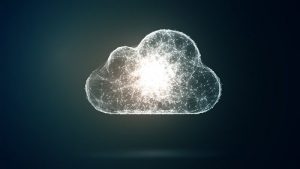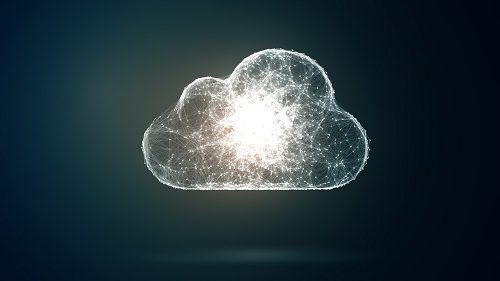 New steps for women
Now that I have managed other young women and working moms, I like to handle maternity issues in a very different way. I encourage women to try to manage their work-life balance to see if they can continue to meet their grade expectations with fewer hours and adjusted scope. If they can, it's a win-win. If not, at that point we can consider if a new role or grade level will make it easier for them to be successful in a part-time format.
My top advice
First, find amazing mentors. Even more importantly, find amazing sponsors to help push back on your blind spots and 'speak for' you. My mentors never made me feel pressured, but instead fostered a safe environment for me to test my limits and reach my highest potential. My sponsors were my confidants, role models, cheerleaders and defenders. Everyone needs a solid team on their side which takes years to build, but the impacts are long-lasting.
Secondly, always seek to deliver value and impact to the organisation with meaningful work. Make the team and business successful and trust that it will make you successful. When leaders see a team-player, passionately driving the business 'with them', they become sponsors and advocators for those they can then trust.
Lastly, don't sell yourself short by selecting yourself out. Know your value, believe in your abilities, be flexible but determined, and most importantly—be yourself. Being genuine will help you identify the things you want, and the things you don't, and from there you can go about navigating the path to success on your own terms.
Sign up for our Female Founders webinar