Supercharge Your Sales With These Digital Tips
Poppy Heap from CTI Digital gives us her highlights from the highly anticipated Supercharged Commerce event.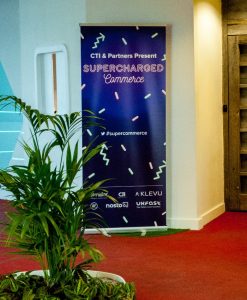 We've all looked at our figures on a Friday night and wondered if there's a magic spell to skyrocket our sales. What are we going to do differently on Monday morning?
When it comes to marketing your business online, your customers are key. Getting to know them, their habits and their favourite products is so important to the growth of your online eCommerce website.
On Tuesday 27th February, UKFast hosted an event called Supercharged Commerce. Run by CTI Digital, the event brought together IT and Marketing professionals from across the country to give you techniques to boost your business.
Check out the top five learnings from the event to supercharge your online store in 2018.
1. Personalisation is Everything
The Four Cs are golden rules in online marketing: capture, curate, communicate and convert. But how do these work in practice?
Capture – Welcome customers to your store with specific offers and incentives. Displaying your pop-ups based on location, brand affinity, pages browsed or cart size, gives people incentives to stay on your site and allows you to grow your list.
Curate – Make personalised recommendations on your home page. For new visitors, promote your best-selling products as soon as they arrive. Greet returning customers with products they've already shown an interest in to steer them towards the checkout page. Provide item recommendations on the search page too, especially if no results are found, to show them something they may like instead.
Communicate – Be personal on email and beyond; personalised emails deliver six times more transactions than standard ones.
Convert – Combine all of these golden rules to turn clicks into conversions.
2. Kickstart Your Email Marketing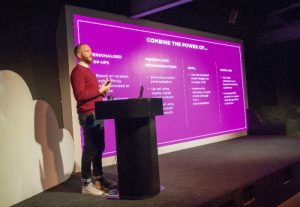 86% of eCommerce sites have adopted basic marketing automation. However 60% are missing out on revenue opportunities by sticking with the basics. Create a 'welcome to brand' email that builds a relationship with the customers then continue to build on this (but don't bombard them with emails!).
Abandoned baskets are common and make us remember that we can't rely on sales right away. However, when a purchase is made always cross and up-sell other products they might like.
3. User Generated Content FTW
User Generated Content (UGC) can raise trust in your brand, especially when it comes to startups and new sites. The industries that get the worst reviews are swimwear and lingerie, especially in summer, while the best reviews are for gifts, party supplies, and baby and kids' stuff.
The most common words in user reviews are:
Quality
Service
Product
Fit
Delivery
Encouraging a reviews section could help boost your sales but four or five star reviews don't count if the review itself isn't well-written.
4. Modern-Day eCommerce Search
'Smart search' solutions are fairly mainstream among mid-level and enterprise-level retailers.
Competition in the search space is driving things forward – features like personalisation and category navigation are standard now as people search for smarter queries.
If your site is able to process complex queries, encourage users to be more detailed when searching
Try to improve handling of error queries by building optimisation of zero-result queries into merchandising processes
Contextualise results for different types of queries to create better results
Use java script to speed up results
5. Intention Optimise Your Google Shopping Ads
Expectations from search engine results are changing.
Users now conduct internet searches in a much more conversational way that's specific to them. They ask Google questions that might once have been asked to knowledgeable friends or family, and even the type of questions we used to ask ourselves, using phrases like 'near me', 'what do I do?' and 'how much money do I need?'.
Assistants like Siri or Cortana give tailored suggestions, narrowing down very generic searches to give specific answers.
Business must adapt their shopping ads to reflect this development. They must pick a focus:

Optimise ads titles and descriptions, and remove errors to ensure you're seen in feeds
Create funnelled campaigns that direct people to non-brand, brand or product-specific results
Adjust bids to device size as people don't always convert on mobile when they are on the bus. People may swap to desktop to actually purchase an item.
These presentations were made at Supercharged Commerce by Klevu, Yotpo, Dotmailer and Nosto.
Call 0800 458 4545 or click here
to find out more about